MVP Workshop is off to Berlin once again. After attending the Berlin Blockchain Week and holding our own meetup on how to develop your blockchain products a couple of months ago, we decided to return to one of the most exciting blockchain playing grounds in Europe.
Our Product Team plans to have a productive week during the Berlin Tech Week and Hackathon, October 16 – 23, competing as  team at the Diffusion Hackathon, attending blockchain tech-oriented meetups, networking with potential new partners, and delivering product increments :).
The Team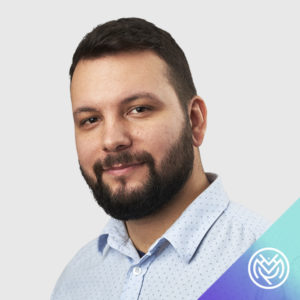 Petar Atanasovski, Product Manager
Celsius Network, Swarm Fund, Cere Network
Focus – Product Discovery & Definition, UX
Hackathon role: Mentoring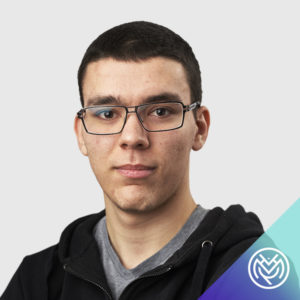 Filip Petrović, Software Engineer
Swarm Fund
Focus – Smart Contracts, Dapps, Back-end
Hackathon role: Smart Contracts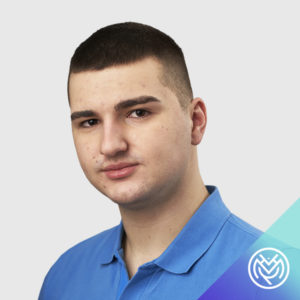 Stefan Bürscher, Software Engineer
Celsius Network Mobile App
Focus – React(-native), Golang, nodejs
Hackathon role: Frontend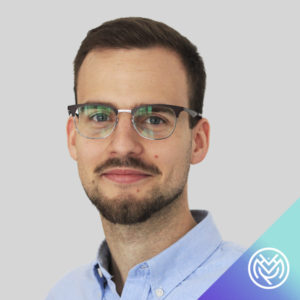 Miloš Novitović, Product Manager
Swarm Fund
Focus – Security Token Offering, UX
Hackathon role: Token Modelling
Milan Pajović, Software Engineer
Celsius Network Services & Integration
Focus – Vue.js, nodejs
Hackathon role: Backend

Diffusion Hackathon
There will be 10 different tracks to choose from during the hackathon, and these three are our top picks to choose from:
Shaking Up the Model: data and compute in different places
Peer to peer protocols, agent-based architectures and distributed ledgers have opened the door to new ways of building ecosystems unified by software, beyond the ubiquitous client-server model. But how do we ensure data reliability and long-term durability when users own their data, while keeping data private? How do we enable access control in decentralised systems? In this track we want to see DApps built on the Convergence Stack that use an innovative model of storing and processing data to address these questions.
Focus areas: Storage, UX, Middleware, Learning
Token Engineering: (re-)invent economic mechanisms by using simulations
Cryptoeconomic systems allow us to establish new rules and economic incentives for blockchain ecosystems. To develop such systems we can apply tools and methods from complex systems engineering. One core element are simulations that allow us to verify a specific system design before launching it to the real world. Over the last months, BlockScience developed a token modeling framework, called cadCAD, which has now been open sourced for everyone to start simulating token economies. The TokenEngineering track seeks developers to use cadCAD to validate and improve a given cryptoeconomic building block, or create one.
Web 2.5: onboarding the rest of the world to decentralized technology
Diffusion is all about Web 3.0 — decentralised, open, user-owned. You are the pioneers. Now how do we onboard the 99% of developers and organisations who are not into Web 3 yet? This track is focused on bridging the world of Web 2 and Web 3. Can you build a DApp that leverages one or more centralised services, while maintaining its openness and decentralised nature?
Focus areas: Learning, Storage, Networking, Middleware, UX
While our team is competing, our project manager Petar Atanasovski will be mentoring other competitors, offering them guidance and supporting them in building their own projects.
Tech Week
All the while, the team will be doing business as usual, working on PBIs, as MVP Workshop teams are now distributed and can operate as a unit anytime and anywhere! We are leveraging all the benefits of this approach, and the guys will be looking to network and expand their knowledge at some of the meetups happening during that week. We have taken interest in the following, although this is still a preliminary list:
The Mathematics behind zkSNARKS
17.10. / Thursday
Privacy Quest: A Year on the Run from the Panopticon
18.10. / Friday
IxDA Berlin #73: New Beginnings
21.10. / Monday
Full Day Apache Cassandra and Kafka Workshop
21.10. / Monday
UX Crunch Berlin: Cognitive Psychology and Behavioural Design
22.10. / Tuesday
Continuous Testing Meetup
22.10. / Tuesday
We will be expanding this blog post live throughout the week, and will wrap up with an event report after our Berlin trip is officially done. Let us know if you would like to grab a beer/tea/coffee/wurst, if there are some interesting news or meetups to include in this blog post, or if you're just up for a quick blockchain chat – ping us on Twitter, Facebook or LinkedIn.