Given that we all cry out for in-person events, I figured it couldn't hurt to do a quick recap about such blockchain events in 2022.

You might not believe it, but almost 13 years have passed since the cryptocurrency and blockchain revolution began. The growth of the world wide web has taken place very linearly and steadily, but with the introduction of cryptocurrency and blockchain technology, we are witnessing a new pace.

We can now see many significant events in the following years, thanks to stellar projects that want to create a brighter future for a global society.

The web is a distributed applications platform and blockchain is the technology designed to maintain its integrity. But through 2030, much more needs to be done to continue cementing this new foundation for the web. We need to build more decentralized apps, secure and improve existing ones, and educate more people about this new path forward.

There are a ton of blockchain events coming up in the next couple of months to help us with that. We've put together the list of the most significant, so you can make sure you get the most out of them. Here we go!

Date: July 19 – 21
Place: Paris, France
Ethereum Community Conference (EthCC) is the largest annual European Ethereum event focused on technology and community. This is the first and foremost event made by the community, for the community.

Given that they were limited to 1,000 participants last year due to the pandemic, this year, the figure will be much higher to the delight of the whole community.

You will have the opportunity to hear more than 250 blockchain experts and visit more than 60 side events. Some of the main sponsors are AAVE, Polygon, Ledger, 1inch, Chainlink, Paraswap, etc.

In 2019, we had an opportunity to talk to and listen to some of the greatest minds in the crypto space. If we were, to sum up the entire experience from the conference in two words, we would go for groundbreaking and innovative. Take a look at how our team spent there!

Date: April 18 – 25
Place: Amsterdam, Netherlands
Devconnect is one of the longest blockchain events and gatherings of the Ethereum community. It is designed so that there are several events hosted by individual projects.

The event is primarily intended for those who are involved/interested in the ecosystem in one particular area and want to dive deeper. The idea is to divide the community into smaller groups that will share knowledge from the area they are interested in.

For those who come to the city and want to hang out between events, organizers provided a space where people will be able to collaborate.

Date: April 22 – 24
Place: Amsterdam, Netherlands
ETH Amsterdam is actually a hackathon that brings together the top minds in the Ethereum ecosystem. Teams have only 36 hours to make their masterpiece.

The event is open to both beginners and veterans of the web3 world. It is also tailored for people developing on web2 technology and are interested in building on web3 for the first time.
The organizers provide an abundance of hacking resources like mentors, sponsors, and software to help them come up with the best solution. It is hosted by ETHGlobal, and some of this year's partners are Polygon, 1inch Network, Mina Protocol, SKALE Network, Wallet Connect, Connext.

Date: October 11 – 14
Place: Bogota, Colombia
This is one of the favorite and most visited blockchain events within the Ethereum community. The content was created both for those who are just exploring the web3 world and those who have been there for a long time and want to reunite with the global Ethereum family.
Host's mission is to educate and empower the community to build and use decentralized systems. It is a conference for builders of all kinds: developers, designers, researchers, client implementers, test engineers, infrastructure operators, community organizers, social economists, artists, and more.
The whole Devcon week (October 7 – 16) is the place for collaboration, knowledge sharing, teaching, communicating, generating new ideas, and using their biggest stage to send a message.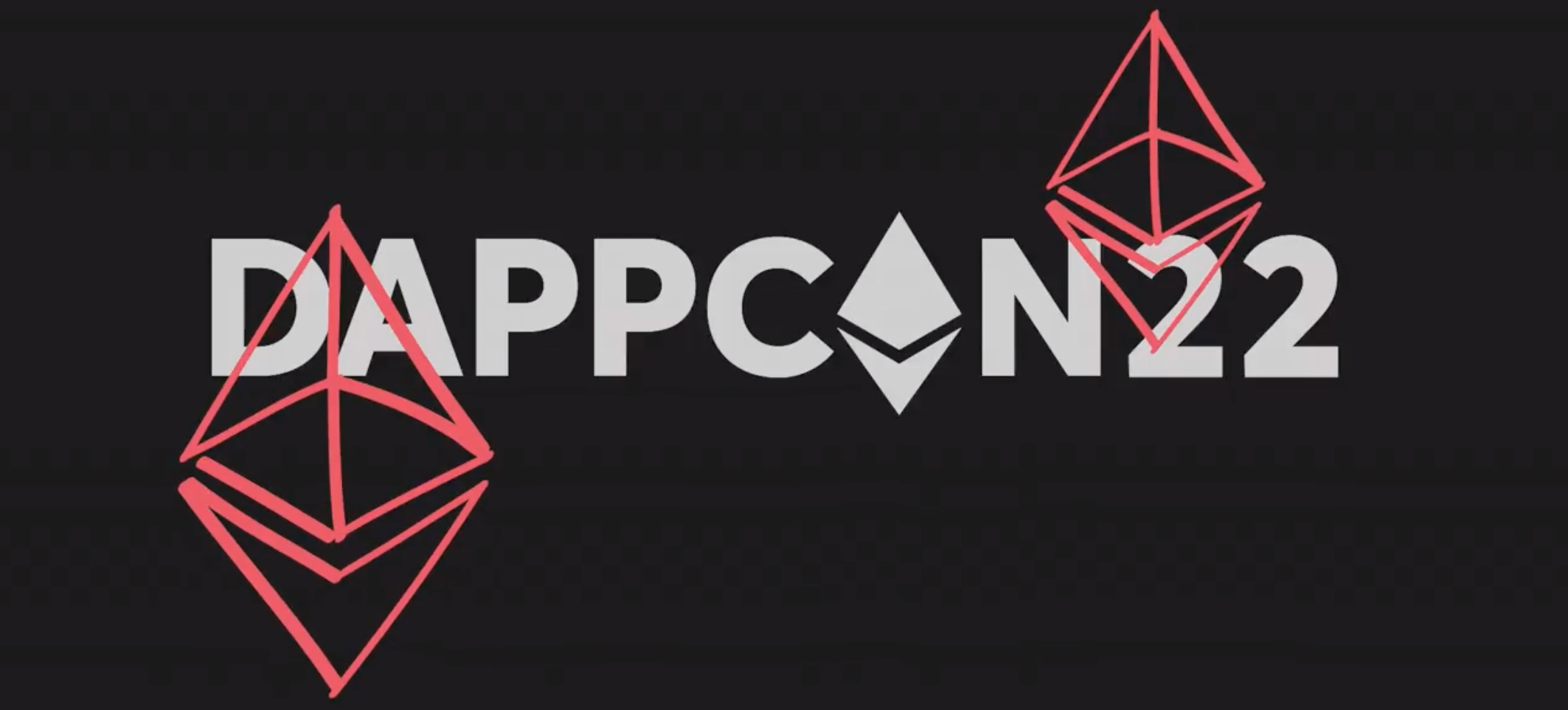 Date: September 12 – 14
Place: Berlin, Germany
After a 2-year break due to the pandemic this year, web3 developers are gathering in Berlin again!
At this event, you can participate in open discussion and experiential learning. It is aimed at developers, but besides them (over 700), more than 60 speakers will share their knowledge and experiences.
This year's edition will focus on Ethereum core development, Universal Basic Income, and Dapps.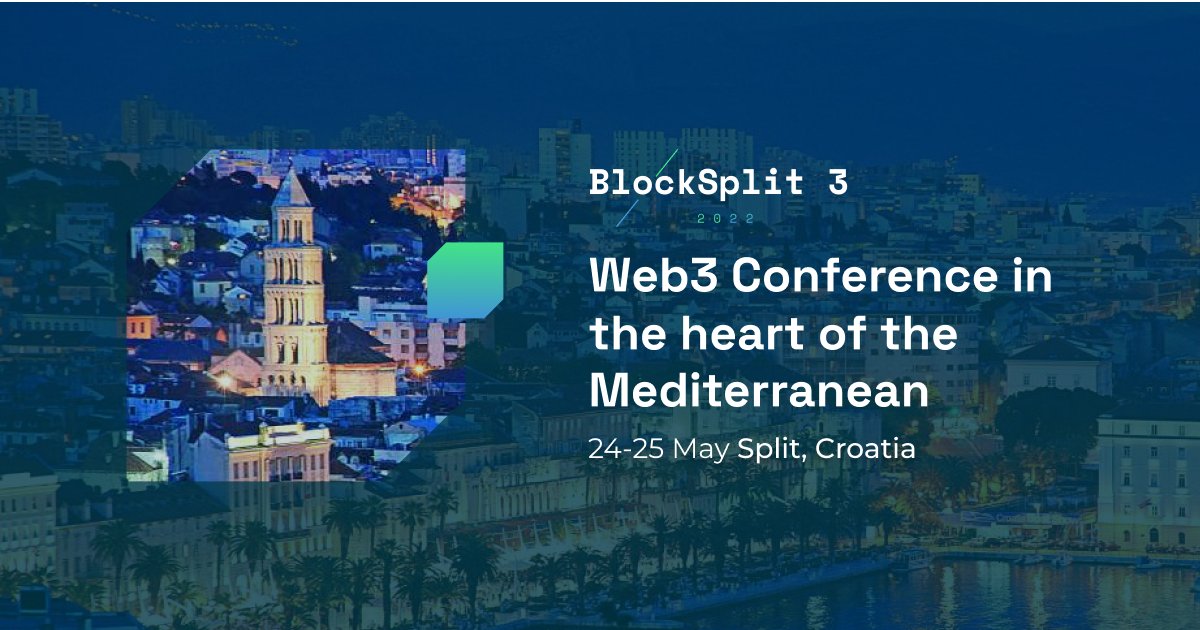 Date: May 24 – 25
Place: Split, Croatia
Blockchain and chill in the heart of the Mediterranean. More than 30 blockchain experts ranging from developers to business leaders, will share their knowledge at the two-day conference.
You can collaborate and share experiences with more than 300 web3 enthusiasts. In addition to the conference, a workshop and hackathon will be held that week (May 23-29), too.
Some of the companies that support the event and whose people you will be able to come across there are Near, Tenderly, Boba Network, APWine, Trapesys, etc.

Date: March 31st – April 3rd
Place: Comporta, Portugal
This is where web3 designers will find their tribe. "An experiential offsite that connects web3's ecosystem of artists and designers." They explained it best in this sentence.
You will find many people from the creative side of the web3 world, exclusive talks and workshops, creative solutions and perspectives. All that with yoga, surfing and eating together.

Date: July 3 – 7
Place: Barcelona, Spain
Art, altruism, activism and blockchain in one place. It is not a traditional event but a Solarpunk festival where the community will have a deeper role. Tickets and sponsorships are selling using NFTs, so you can get one there!

More information will be available soon – follow them on Twitter and join the Telegram community.
We are also speaking at...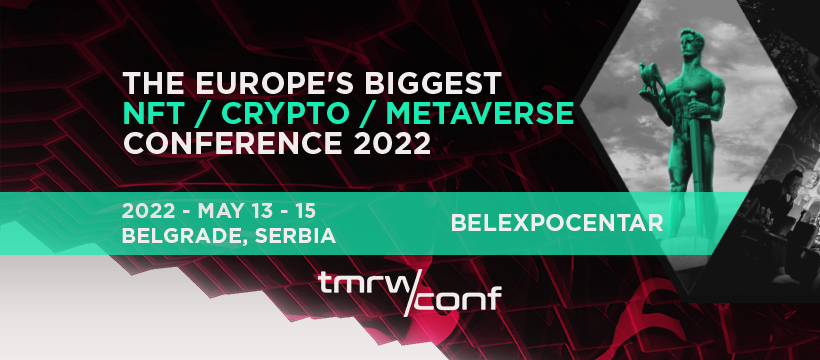 Date: May 13 – 15
Place: Belgrade, Serbia
NFT-crypto conference where you can learn more about blockchain, cryptocurrency, NFTs and metaverse. It is about the latest trends, technologies and problems of the entire industry and community.

100+ speakers, 2500+ in-person attendees and 3 VIP events where you will be able to talk to sponsors and maybe find a partner for your business. In addition to talks, you can participate in workshops, NFT premieres and networking with people from the community.


Blockchain technology is changing the world. Exciting times are ahead as we experience a huge shift in the way we live, work and play.

Want to feel like you're part of something big? It's time to join the cryptocurrency movement. As we enter this new era, there are plenty of opportunities to find projects that will create a brighter future where anyone has access to financial freedom and privacy.
If none of these is your cup of tea or you want to attend some more – here is a list of all the blockchain events scheduled for now. Also, if you know of an event not on this list, let us know at [email protected].
See you somewhere!