The global economy has been in the process of digitalization since the 1960s. Previous digital technologies were used to improve business processes mainly by delivering the same results in a faster and safer manner.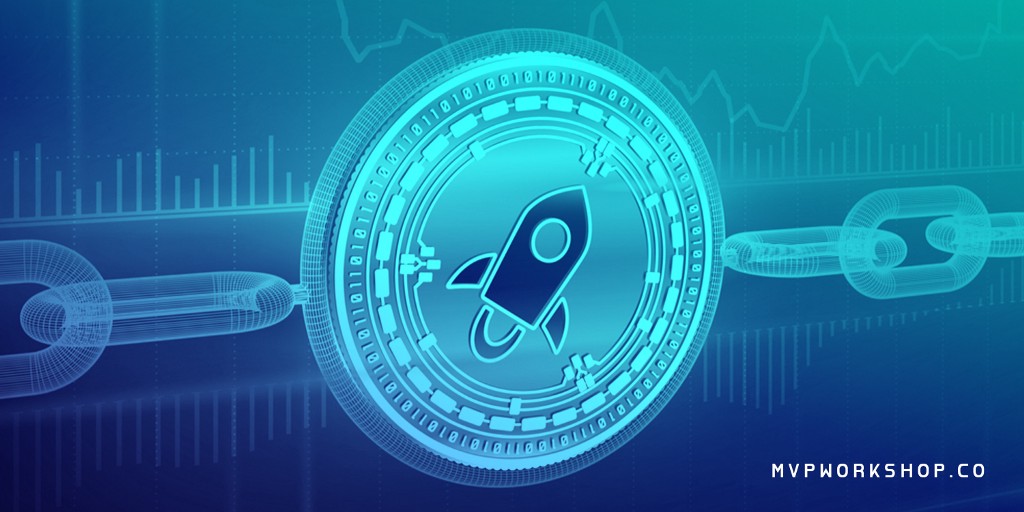 Blockchain, however, presents us with something different from previous generations of technology — an exchange of value. This innovation has turned it in a priority for business leaders across industries — especially in banking, manufacturing, and energy.
According to a report from the International Data Corporation (IDC), Blockchain spending is anticipated to reach approximately 12 billion USD by 2022. Industry leaders have quickly realized the disruptive potential of the technology, recognizing it as a game changer in many business use cases. So, how can we apply the Blockchain across verticals nowadays, and in which ways can it transform traditional business? Read on to find out.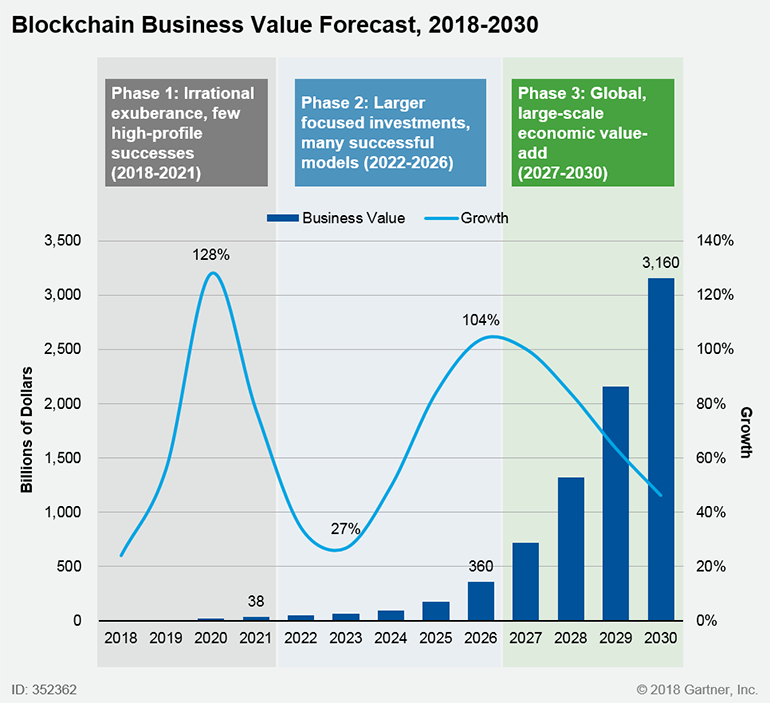 Management and Operations
One of the promises of the blockchain is that it can help streamline business processes and reduce the friction between parties involved in the exchange of information. Enterprise blockchain can use a private, validated, shared ledger to guarantee the quality and origin of information, goods, or services — and smart contracts to automatically execute business agreements.
Blockchain elevates the level of trust between parties the business network, allowing participants to work together without any additional guarantees. Entities working within the same business tend to trust each other because they are unified by the same goal of helping the company succeed. However, when individuals representing different companies need to work together, that trust is rarely present — making collaboration difficult. Blockchain builds trust and can bring benefits to the processes across multiple organizations.
One of the great examples of how Blockchain can make a difference in business is Eastman Kodak, the legendary camera-maker. Since the appearance of a smartphone, the company has been struggling to stay competitive. But with the help of blockchain technology, the legacy company found a way to reinvent itself. They launched the KODAKOne management platform for the creation of encrypted digital ledger of copyright ownership. Photographers can register both new and old photos, and then license it on the platform. This system enables professionals to participate in the new economy of photography, with instant, secure payments for each photo sold.
Accounting
Accounting is a textbook example of a field that can profit from blockchain technology. Simply put, accounting is full of challenges — from the over-complex tax code to the paramount need for accuracy and precision. The blockchain can address all of these issues.
The transparency provided by the blockchain can decrease the time auditors spend sampling and validating transactions. By having more time at hand, auditors could focus on controls and other vital tasks.
Deloitte is one of the big companies that have been playing the blockchain game from the early days. They launched Rubix, labeled as "one-stop blockchain software platform" in 2014. Since then, they have continued to expand their offerings and even made a partnership with Waves Platform to make crowdfunding and cryptocurrency trading more accessible than before.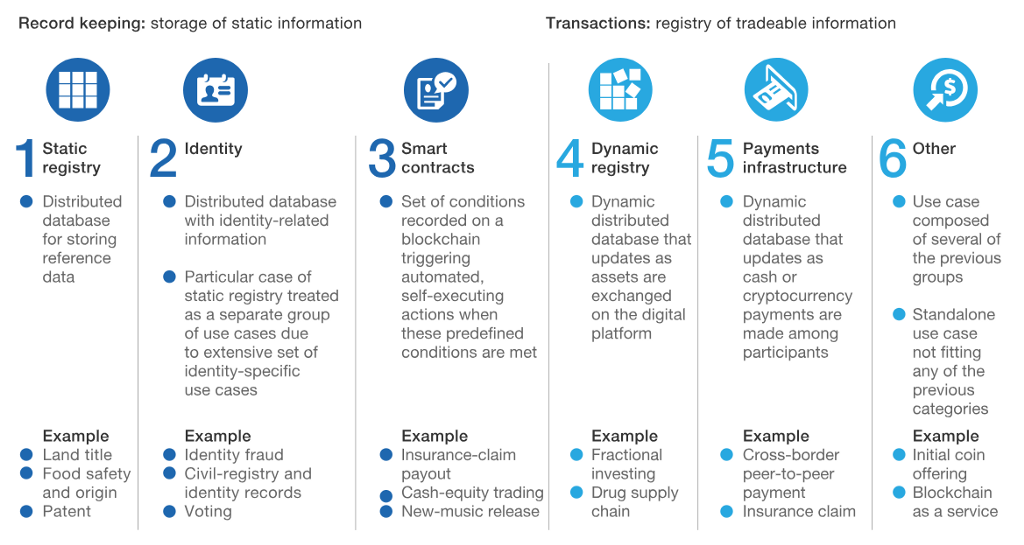 Human Resources
Human resources professionals are responsible for planning, recruiting, interviewing and hiring of new staff. They work with executives on strategy planning and often handle training, benefit and compensation duties. In the process, a great deal of technology comes to play.
According to the Society for Human Resource Management, blockchain could be used to modernize hiring by enabling HR professionals to quickly verify the credentials provided by job candidates and even existing employees. In addition, the association predicts that blockchain can prevent third-party companies from providing inaccurate data about the candidates.
Blockchain-based systems can also affect payroll, especially in multinational corporations and businesses working across countries. The technology can simplify and standardize payments in different currencies, changing the way companies compensate employees. It can change how workers are saving for retirement and help companies take better care of their employees.
A great example of blockchain-based payroll system was presented by Workchain, a decentralized protocol for the work economy. The Workchain enables workers to receive their paycheck as soon as they complete their work while providing employers with an automated payroll solution that improves efficiency and reduces the costs.
Another nice example of HR use case is Aworker; a multi-chain validated data protocol for application creation, which simplifies the creation and management of applications based on verified data and reputation score. The Aworker framework has the power to customize public blockchains for different uses.
Marketing
According to Juniper Research advertisers are expected to lose an estimated 44 billion USD by 2022 due to frauds. The blockchain technology can help significantly reduce so-called "click frauds," enabling the marketing executives to actually reach their targets.
By utilizing the system to manage budget spending, remove intermediaries and prevent fraud, the risk of overcharging and underperformance is reduced.
IndaHash, an online platform that helps brands to reach digital influencers is an excellent example of how blockchain can transform marketing. By directly connecting brands and influencers, it enabled deployment of authentically branded campaigns in a swift and scalable manner.
Legal
Practicing law is no longer just about communication and logical arguments. Technological literacy rapidly becomes the key to staying competitive in the field. Blockchain could be the gateway to enormous amounts of data which might enhance law firms' ability to find hard evidence or contradictions in the case.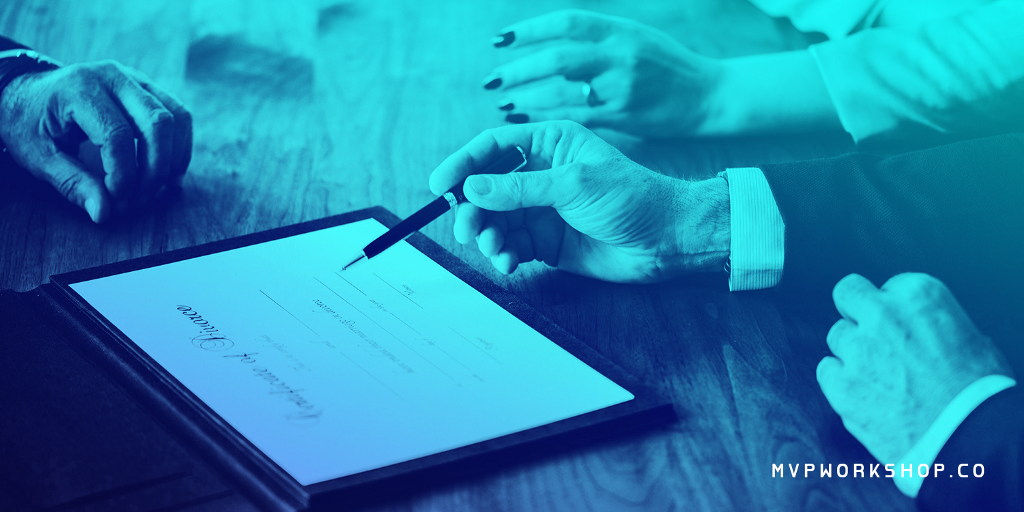 Smart contracts could also come to play, enabling automatic transfers of assets once certain conditions are met. Disputes could be resolved directly and very efficiently, saving judges, lawyers, and clients a lot of time. Blockchain could also bring an end of the escrow accounts, where legal firms hold the money until the previously specified conditions are met.
The company called IntegraLedger has tested a proof of concept using the blockchain to log attempts of delivering service documents and ultimately act as valid proof that service papers were delivered. They also aim to be a platform for the development of smart contracts for legal use.
Another great example of a legal use case is Legaler, a platform offering encrypted communication between legal advisors and clients as well as the highly-secured storage for documents. Legaler also has a scheduling feature and direct collaboration on documents.
As we all know, our industry is facing numerous compliance issues. One of the few companies that are helping speed up the adoption of cryptocurrencies is definitely Swarm. They have created a Market Access Protocol, which is a legally compliant framework enabling easier integration and transactions of security tokens with blockchain technology. The protocol has an open source infrastructure and is aimed to become an industry standard for simple and easy use of security tokens.
Impact of the Blockchain on the Traditional Markets
Access to capital still poses one of the major challenges startups face. Funding the idea and developing a business can be difficult, and lending options are often not viable. Blockchain could ultimately serve as a capital providing tool since cryptocurrencies are decentralized (for the most part) and the fees associated with transactions are minimal. Accepting funds from angel investors and venture capital firms can be completed within minutes. The quicker and easier it becomes to secure capital, the quicker we will see new projects popping up and changing the ways of business.
Although the cryptocurrency bubble has burst, the hype around the blockchain is higher than ever with so many players looking to devise the "next big thing" based on the blockchain technology. Many consider blockchain the next dot-com which will bring a new era in digitalization. As we see more and more companies trying to leverage the technology, the investors are expected to follow, similar to the 1990s when big dot-com businesses were kickstarted. There is an industry-wide excitement to push blockchain businesses forward, supporting the growth of the economy and making a robust market for agencies that serve blockchain companies.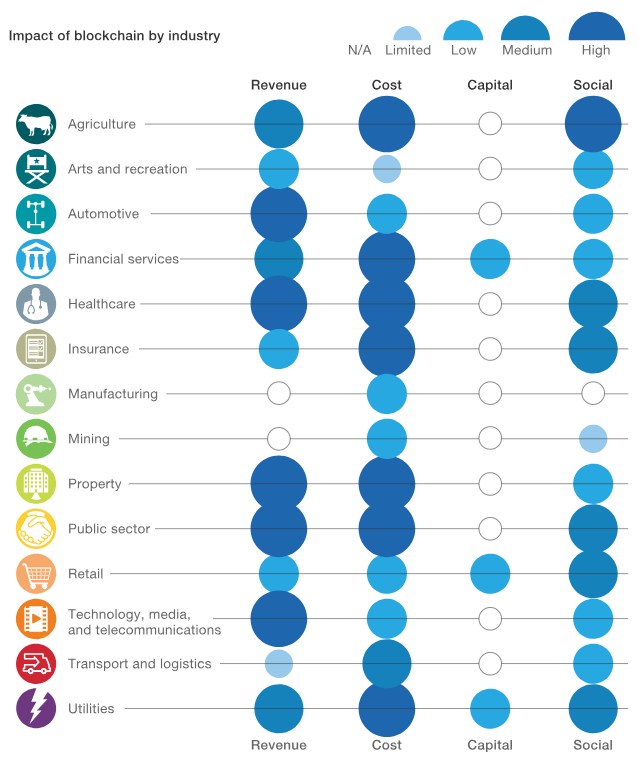 Challenges Ahead
Recognizing Blockchain's disruptive value can be challenging in some cases, and the industry still needs to find solutions for many key stumbling points before mass adoption. Ability to scale can speed up the process, but to reach it we need to solve issues in areas of legality, technology, and cooperation.
Compliance
Blockchain industry is facing increasing regulatory pressures. As the market capitalization grows, governments are starting to pay more attention. The uncertainty regarding regulations comes in many forms and will have consequences. Certain countries have already made cryptocurrencies illegal within their borders. For example, Bitcoin is completely legal only in 110 out of 251 countries.
The global nature of the blockchain is the reason why many legal questions still remain unanswered. And while the governments are taking it slow and steady in the development of new regulations, the current regulations are causing headaches to the blockchain businesses trying to stay compliant. But even if we become fully compliant with the regulations today, there are no guarantees we will be tomorrow. Blockchains are immutable, and if the regulations change, there may be troubles in the future as they cannot be updated, changed or amended.
Even when governments try to take a slow, steady, and reasonable approach to regulation, issues arise. For example, since blockchains are immutable, what happens if they meet regulations today but fall foul of future regulations? No one will be able to update, change, or amend them.
Standardization
The lack of common standards and clearly defined regulations is a number one limitation on blockchain's ability to scale. Standards need to be established by the governments, with complete legal definitions.
Technology
Blockchain is still a relatively immature technology and has limitations to its current viability. Huge energy consumption and transaction speed of certain cryptocurrencies are creating a misconception that blockchain is not viable. But in reality, the technology is defined by a series of choices the product designers make. Those choices impact everything from energy consumption and transaction speed to block size and security.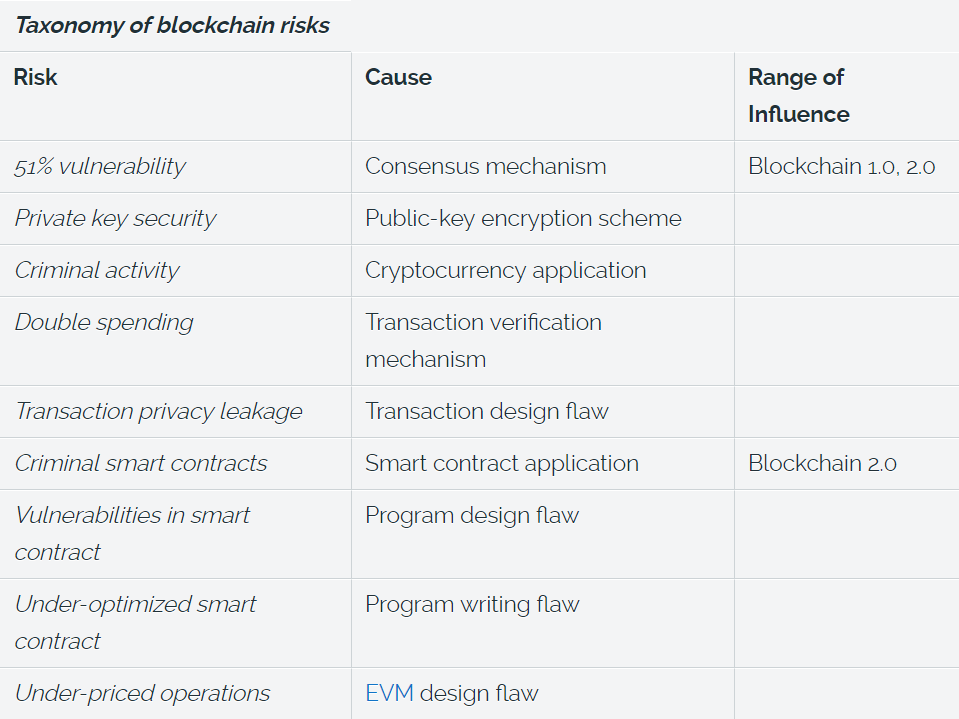 Cooperation
The creation of an ecosystem is the next step towards a critical mass required to make many use cases feasible. Blockchain has a vast potential laying in the network effect, and increasing the size of the network can bring numerous benefits. But, this would require a massive amount of cooperation across different businesses.
Natural competitors would need to cooperate to make this happen, which poses one of the hardest elements to solve on the road to mass adoption. Agreeing on how the system and investment will be managed poses a big problem as the industry remains highly fragmented and in a perpetual state of division regarding protocols, technology, legality, ethics, and other matters.
The Potential of Blockchain
The potential of blockchain technology lies in the following:
Blockchain's short-term value lies predominantly in cost reduction. When the results come, we can expect to see the birth of transformative business models.
In long-term, Blockchain could open new opportunities and jobs in the majority of industries, help create safer online systems and improve overall speed, security, and management of our data in crucial areas such as government, healthcare, and finance.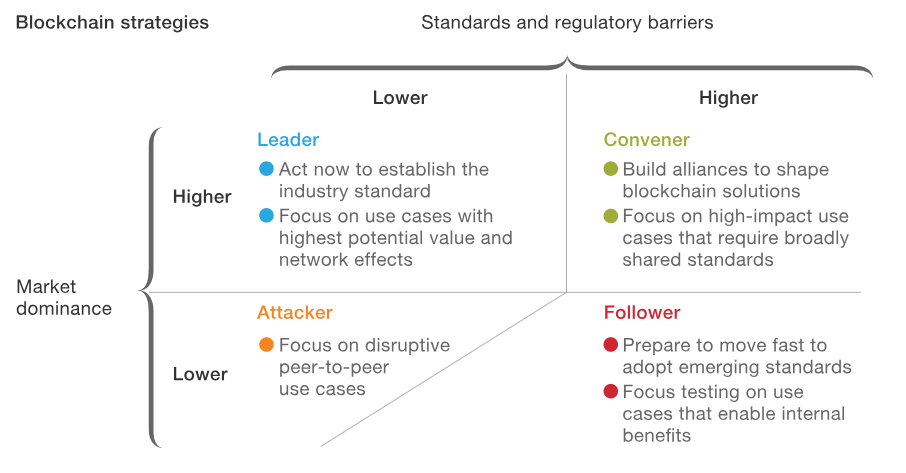 Conclusion
The world's economy is changing. The businesses that follow the flow of innovation will be able to save money and build a reputation in the new, trusted, digital world. The blockchain, together with smart contracts and digital currencies will make the trade and governmental processes safer, faster, efficient, and scalable. And the economy will continue its path towards decentralization as more and more small players, supported by the digital technologies, join the market.
The dot-com boom shook the traditional business world and changed the ways of business forever. The free information flow brought unprecedented economic growth, shifting focus to the startups for the first time in recent history. Now imagine — if the exchange of information made such an impact, then what could exchange of value do?
This article is part of our blockchain awareness posts where we try to help newcomers and people interested in blockchain use cases enter the space more easily. Follow us and subscribe for more upcoming articles such as this one, and feel free to join the conversation on Twitter and LinkedIn.
For free business consultation about how blockchain can impact and change your business model, or anything else related to the technology — get in touch with us.
---
Five Ways Blockchain Can Transform Traditional Business and Impact the Market in the Future was originally published in MVP Workshop on Medium, where people are continuing the conversation by highlighting and responding to this story.