For the past twelve months, blockchain and crypto have been watched as the biggest stars on the market and this seems like a good time for a recap and predictions for the future. According to the World Economic Forum, blockchain platforms will store 10% of global GDP within the next decade.
You could get confused after reading a dozen totally opposite opinions about blockchain technology and crypto market nowadays. Maybe it's best not to take sides but to follow relevant predictions, and they are pretty strong on this — blockchain is here to stay and grow.
In general, only 10–15% of start-ups succeed on the market, and only 2–3% of them make a great success. So, what is the difference here with the blockchain based solutions? Not that much? Except there's the fact that blockchain has some really good perks and predictions correlated. Ironically it is not so "new technology", but since it is here to disrupt industries, we might as well adapt to it.
Highly attractive for the investors or overhyped?
In 2018, the Deloitte US and global blockchain practices conducted a survey to gain insight into the overall point of view, business approach, and investment possibilities in the blockchain technology. Spread across 7 different countries, over 1000 senior executives (whose companies earn $500 million or more in annual revenue) participated in the survey. All the participants were qualified to comment on their company's investment plans in the blockchain technology projects.
Reading about numbers and percentages is so often skipped by readers, but let's risk it with some — just for the sake of confronting the term overhype with attractive investment. 74% of the survey participants were convinced that the use of blockchain technology presents a solid business case. 34% of the participants confirmed that their company jumped into blockchain technology projects.

More than half of the respondents (59%) believe that blockchain has the potential to disrupt and bring the revolution of the overall economy, and around one-third of the survey participants stated they've already implemented blockchain into their projects while 41% are planning to do so in 2019. However, the results of the survey showed that almost 39% of the participants believed blockchain was overhyped.
This gives insight into a lack of perception of blockchain capabilities that are still roaming among the general public. Is blockchain just a database for money? The rise of cryptocurrencies and the market explosion that happened, spearheaded by Bitcoin, made it too easy to mislead and identify cryptocurrencies as the only practical blockchain use case. This is changing in recent years, but potentially could skyrocket in 2019!
According to Jason Bloomberg, a Forbes contributor and Intellyx's founder and president, developing "essential business models that may actually deliver real business value" is the real innovation that the use of blockchain technology can deliver. This seems to be the key point for investing in blockchain technology, not trying to achieve a short-term gain.
Note this — Deloitte took into account large, already matured enterprises while missing out on the numerous number of start-ups that are quickly emerging in the market. These small players can in a way threaten to disrupt the big players who are trying to fit the blockchain technology into their already-developed business models. The advantage of start-ups is that they understand the unique value that blockchain technology brings and focus on specific business cases from scratch. A couple of names that stand out are StorJ Labs, Rivetz Corp, and Filecoin.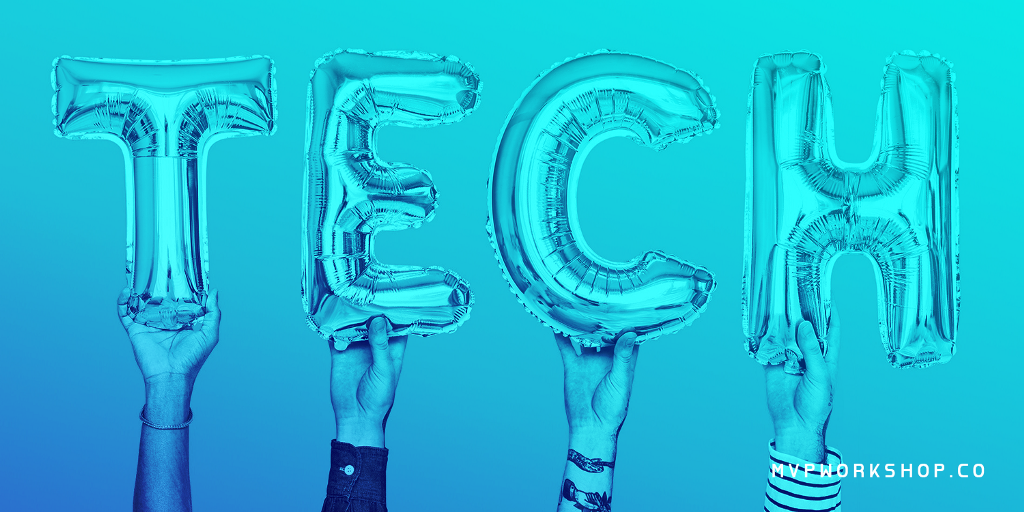 Also, let's mention CryptoKitties as an example — one of the world's first popular blockchain based games. In addition to that, Crypto-Cards and RiotCats are notable blockchain games and there are many other overlooked jewels created entirely on the blockchain. For instance, BurstIQ is transforming the healthcare industry. Shivom is aiming towards creating one of the world's largest DNA database, and Propy — one of the worlds largest blockchain-based real-estate marketplaces.
Funding can be considered one of the biggest obstacles in blockchain applications development and the reason why we don't see exponential monthly growth in blockchain-based application numbers. As per DApps survey results from 2017, 38% of the blockchain projects were self-funded! There was no change in 2018, and the majority of blockchain-based projects remained self-funded so we can expect nothing majorly different in 2019.
Nevertheless, there are always exceptions! And there are many start-ups that are well funded and backed up while they are working on changing the world through blockchain applications. Audius secured $5.5M in Series A funding and before them, Gem secured a total of $10.4M. It's also worth mentioning that the project Dharma Lever received $7M.
Positive predictions for 2019.
Among positive predictions from the above mentioned Deloitte research is the response of 39% of survey participants that each of their companies will invest $5 million or more in blockchain technology in the coming year. In fact, 49% of participants stated that their organizations would invest between $1–10 million in 2019.

More than that, 16% of respondents stated that their organizations will invest $10 million or more in blockchain in this calendar year, but what is more important only 5% of them have no investments planned. 84% of participants are firmly convinced that blockchain's scalability will eventually make it achieve mainstream acceptance. As some of the proposed solutions for achieving blockchain scalability, experts suggest the soft fork, hard fork, sharding, lightning network, plasma, Liquid Crystal etc.
Industries that should be most disrupted with this technology are automotive, oil and gas industries, life sciences, and financial services.
When we take a look at the blockchain-related stocks for 2019, we can clearly see that the biggest investor in blockchain is IBM which has over 500 blockchain projects and 89 blockchain-related patents filed as of September 2018. IBM stays leader with around $160 million investment in blockchain per year. From the Hyperledger project and its partnership with the Stronghold startup to launch the first insured stable coin, up to their Blockchain App Store, IBM is showing its supremacy in the blockchain market.
The next in line is the Alibaba Group — the Chinese e-commerce leader actually filed 90 blockchain-related patents (one more than IBM). With their BaaS platform for financial institutions, ET brain — an innovative AI platform, and 11-Qubit Quantum Computing, they are definitely one of the biggest players in this game. Right behind these two leaders are Fujitsu, Mastercard, and ING Groep.
Corporate world plan to invest in 2019 mostly in use cases such as blockchain money transfer application, decentralized video sharing platform, and decentralized e-commerce marketplace. But the amount of money invested by the big players is under a veil. Wait a minute, what kind of a big player is revealing the exact amount of investment in the next step?
In short 2019 is expected to be the year when the industry becomes more strictly regulated and it will give a clear frame for businesses. Also, the reputational problem that the blockchain has due to its connection with cryptocurrencies should be out of the picture as more people get familiar with this market and separate those two things. The main problem for the wider adoption remains imbalance between scalability, decentralization, and security (the intractable trilemma). The biggest obstacles toward larger investments are regulatory and legacy systems, potential security threats, and uncertain ROI at this point.
Don't take my words for granted! Here are just a couple of more predictions for this year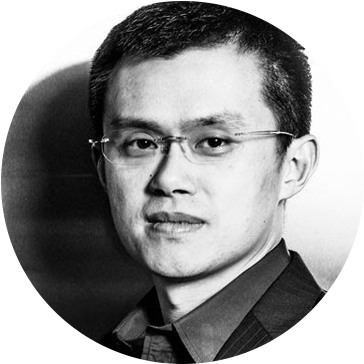 "2018 was a tough year, but we have a longer-term outlook for our industry. The builders have been building in 2018, so for 2019, I think we will see a lot of real products and real applications coming into the market."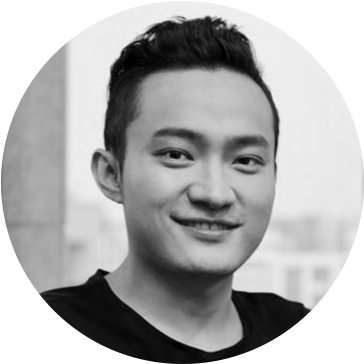 "You'll see blockchain companies with differentiated business models separating themselves from the pack. For the industry to mature and gain legitimacy, the 2018 shakeout had to happen. As you've seen with the rise of the internet, e-commerce and just about every other big-thought thing that's happened in the last 50 years, the gold rush days come to an end, rules get created and people settle down to do real business. That's why we've kept our focus, powered forward and invested in building our vision for the next iteration of the web. For TRON, 2019 will be a year of many innovations. We're the largest decentralized content ecosystem in the world, and 2019 will be about showing people what that means."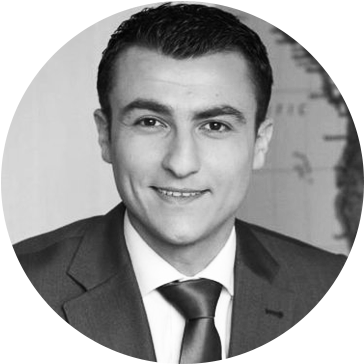 "2019 will be a historic year for the Blockchain industry. Malta will issue the first license for operators in this sphere to be able to operate in a regulated environment. Thus, 2019 will see the materialization of The Blockchain Island, firmly putting Malta at the epicenter of this industry. We are aware of where the compass is pointing, which is why blockchain technology will be incorporated into our ecosystem. In turn, we will soon start witnessing the change in the landscape of how sectors as we know today operate. In fact, as a Government, we're looking at using blockchain technology in the public sector to better the experience of our citizens. 2019 will be an even more exciting year for Malta. The smallest EU member state will be among the top 10 nations with a National Strategy for Artificial Intelligence. This will open doors for the exploration of new economic niches such as esports, gaming, and Fintech. Malta's agility and flexible approach will ensure that we will remain innovators in the digital economy."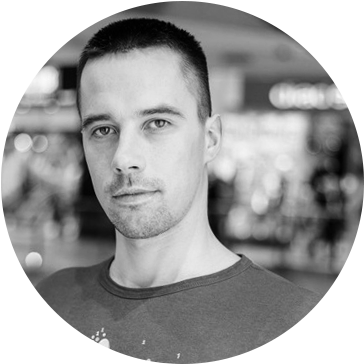 "The two biggest areas we're seeing interest from enterprises in applying blockchain are finance and supply chain. We're already seeing strong progress there in the form of Hyperledger, Ethereum Enterprise Alliance, and Corda. It can be expected that in 2019, corporations will invest additional time and resources in determining how to optimize portions of their businesses through the decentralization and transparency that blockchain offers."
Let's not forget to mention that the blockchain job market has registered a rise in 2018 and will probably continue to attract more people in 2019. Among the companies that are employing are IBM, J.P. Morgan, Oracle, ConsenSys, Coinbase, Kraken, Figure and others. Investing in human capital indeed is a strong signal for headings toward blockchain technology-based businesses. All this and more is possible to see from The Glassdoor research report.
All given, we should be witnessing a very interesting year in terms of blockchain businesses, making a cornerstone for the coming years.
Conclusion
The clearest and most precise definition of blockchain I've seen so far is Nolan Bauerle's definition, from his CoinDesk article:
"Blockchain technology, for all its merits, is not a new technology. Rather, it is a combination of proven technologies applied in a new way. It was the particular orchestration of three technologies (the Internet, private key cryptography and a protocol governing incentivization) that made bitcoin creator Satoshi Nakamoto's idea so useful."
Having the above quote in mind, start-ups and enterprises should direct their efforts into finding that particular niche or use case that will benefit most from all the advantages that blockchain provides. This is especially important for corporations that can invest more capital, it means they can pull off projects that will help the evolution of not only one corporation but many start-ups, and the technology itself.
While the big firms are solving their own internal problems they often make new market space interesting for new small firms. When start-ups offer solutions that are applicable in such companies they have more chances to succeed and both profit from interconnection.
So we must constantly ask ourselves — Are we working on the right use cases that will bring a new value or profit to already existing companies and businesses?
If you find this article interesting and valuable you should visit our website to learn more about us and our services. Follow us and subscribe for more content such as this one, and feel free to join the conversation on Twitter and LinkedIn.
For free business consultation about how blockchain can impact and change your enterprise business, or anything else related to the technology — get in touch.
---
Corporate Blockchain Momentum in 2019 — How much big players investing in the technology? was originally published in MVP Workshop on Medium, where people are continuing the conversation by highlighting and responding to this story.