What a feeling it is to be at ETHDenver 2022 with over 12,000 others in the blockchain space. There's just something about being in a room full of people who truly believe that this technology can improve so many aspects of our lives and our society as a whole.
The tech landscape is changing rapidly, and cryptocurrencies are probably one of the most important things this decade.
Blockchain conferences are a great way to help entrepreneurs and developers grow their local communities. Especially in the web3 industry, finding new people with a strong background is getting harder and harder. That's why educational events created an opportunity for everyone to learn from the greatest experts in the industry.
Full House/Castle
People have flooded the main castle! The main events during the 4 days were in the "castle" in front of which there was a huge queue at all times.

The community has transcended this size of the venue. We need something bigger. Additionally, we are sure that the trend of organizing conferences for specific niches of the web3 industry will rise.
Art Gallery & Better World
Creators are everywhere! It is an awesome feeling to see thousands of artists and creators in one place. We felt like we were in a beautiful art gallery.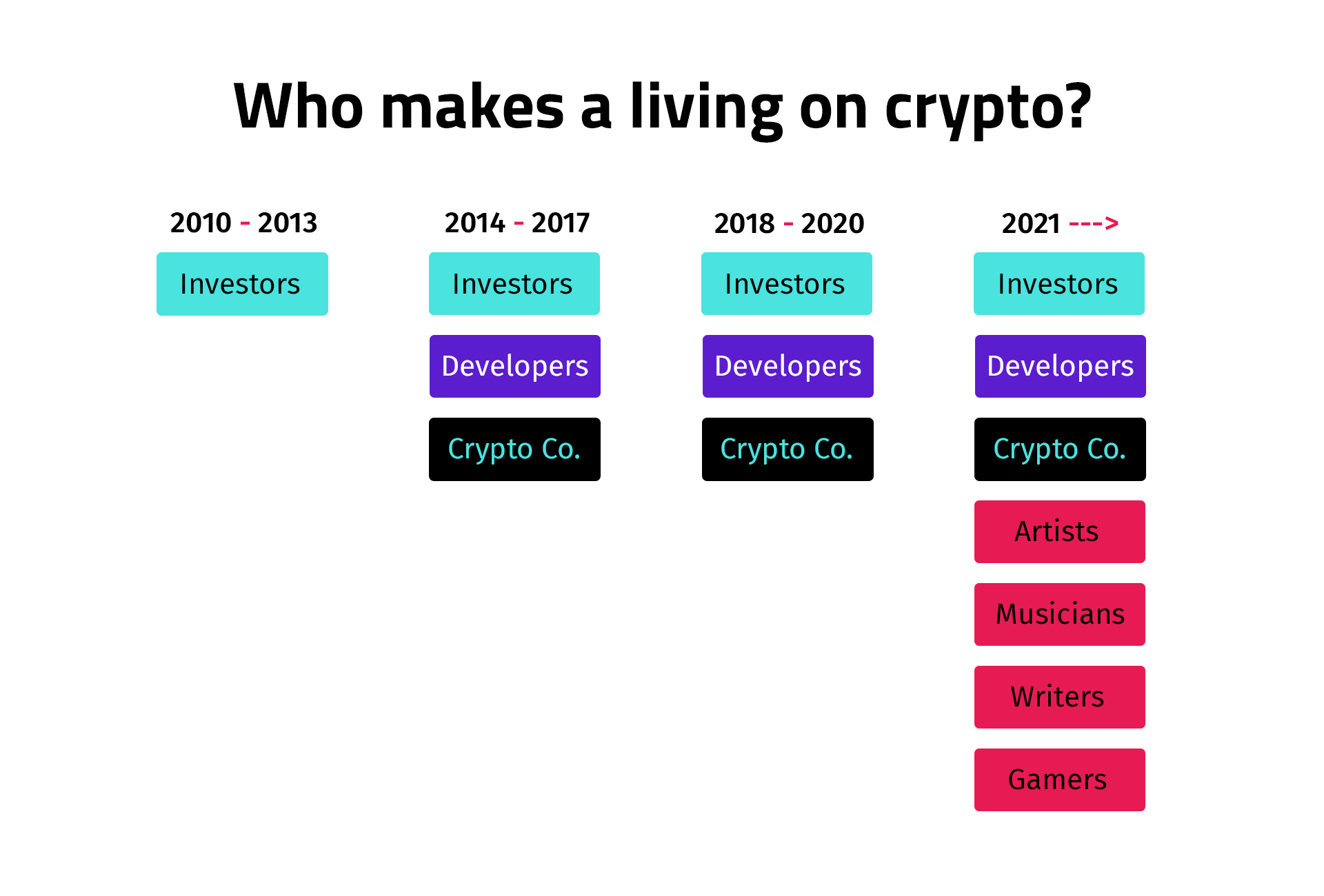 This created the perfect atmosphere for discussing the problems of human civilization, more precisely how we fund public goods.

The Ethereum community has been an advocate of public goods from the beginning, and the development of human society has been one of the frequent topics at ETHDenver. We have discussed topics from the blockchain for social good to how we can use Ethereum to create a better world.

The people who talked about it showed a sincere desire to work on things to provide a better tomorrow. All this contributed to the excellent feeling and positive energy at the event.
The Future of the Web3
The most exciting things for us working on the blockchain protocol development were related to building more scalable Layer 2 ZK solutions and multi-chains. Currently, there are no truly decentralized ZK solutions that offer to prove arbitrary computation, and there is not one sure way to accomplish that efficiently.

ZK Rollups can be a great way to scale Ethereum and bring it to billions of users. Moving large amounts of transactions off-chain to a relayer and then publishing only the computation proof back on-chain.

Polygon introduced 3 zero-knowledge solutions for scaling. One of them, or more likely an amalgamation of all three, in the long run, will surely create the future of web3.

Multi-chains are something we see huge potential in. And ZK cross-chain rollups just might make that vision of the future securely interoperable. Trapesys is betting on it.
New points of centralization?
Bitcoin and Ethereum blockchains are decentralized, meaning a single entity doesn't control them. This is one of the main reasons people have faith in these networks, as no central authority can manipulate them.

The control is shared between all nodes participating in the network. It represents a single source of truth and can be used to find out the state of any transaction at any point in time.

The blockchain node is a core service that runs a node on the blockchain network and provides an interface for the client application.

Managing your own node can be expensive. Some companies enable users to access the Ethereum and IPFS networks without setting up their own clients. These services are particularly useful if you develop applications that require a full Ethereum node and don't wish to run one yourself.

However, most developers do not double-check data returned to them, which makes these services a new point of centralization.
Will Uber Drivers Invest in Crypto responsibly?
Driving people around seemed like a simple job in principle. But, when people who get in the car talk about blockchain all day, you probably think you have fallen on another planet.
We talked to several Uber drivers. One of them commented on the other "weirdos" he was driving in those days, and we were positively surprised by his observation – "People who visited the ETHDenver conference are the most cultured and friendly of all the other conferences attendees in general."
We also found out that many attendees told him to make the safest crypto investment at the moment – to invest in Bitcoin and Ethereum. Based on that, we concluded they aren't just people apeing in dubious NFTs. They understand the industry and want it to move in the right direction.

We met the entrepreneurs and developers building next-generation technologies on top of Ethereum. It was a meeting of minds, an exchange of ideas and best practices — a space to talk about what we've been building and what we will build next.
We return full of energy to make some cool things. See ya at one of the upcoming blockchain events this year!