If you want to learn about user personas, this is the best place to start!
In this blog post, you will learn few tips how to:
Do perfect customer interviews
Create user personas based on these interviews
Put these user personas in a Persona's Maps
What is a user persona?
A user persona consists of creating a character that represents your epitome user. Personas can be based on user interviews or be simple fictional characters. I strongly recommend you to use the interview option. The quality of your work will improv if you choose to opt-out for customer interviews beforehand.
Take a quick look at these two user personas examples: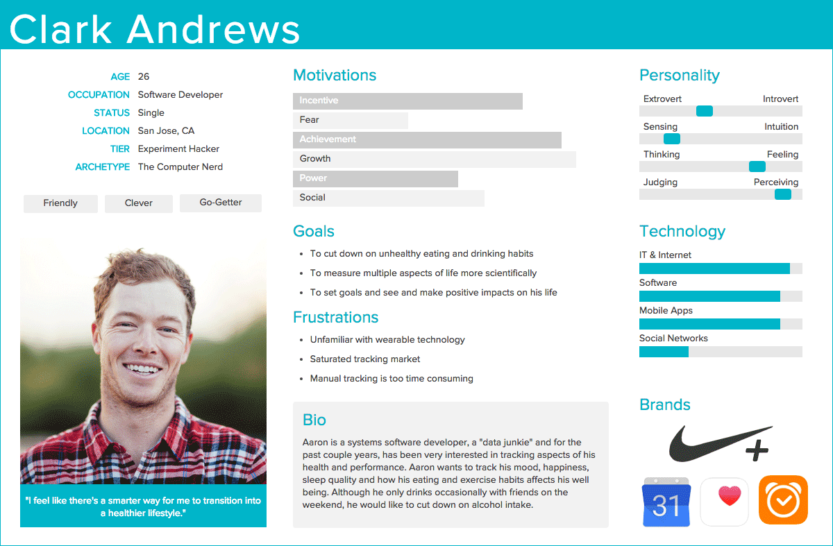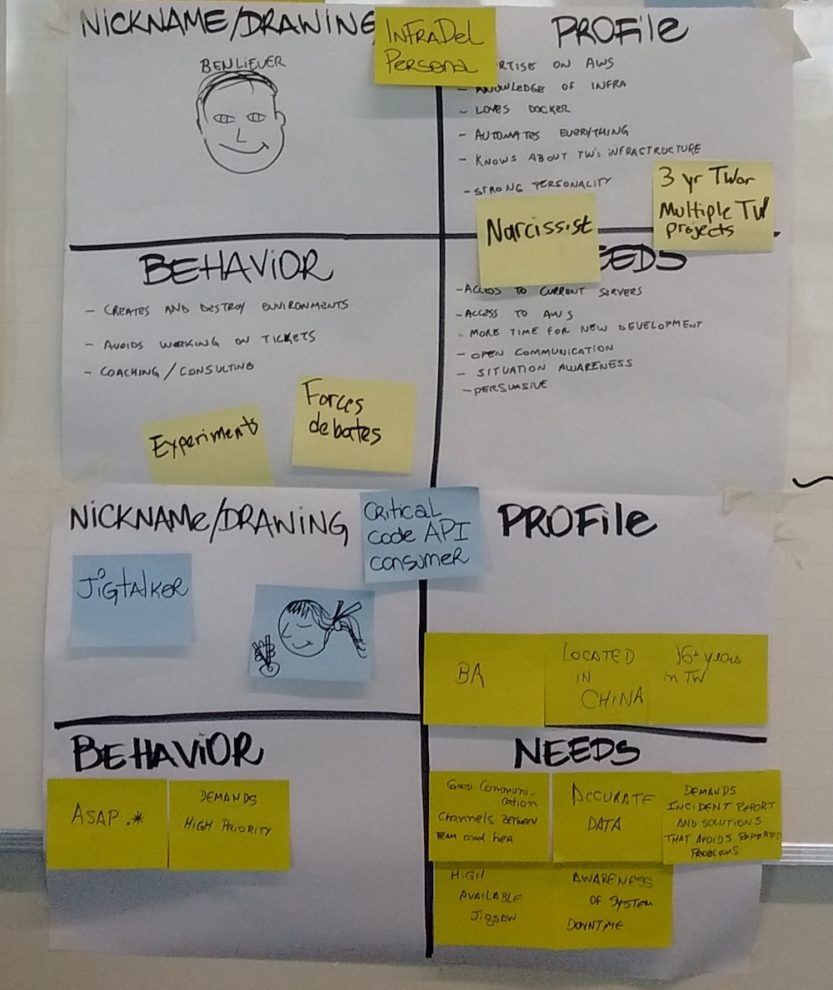 Why do You Need User Personas?
User personas method can be used for all kinds of products that you want to understand better and is particularly effective when you want to launch a new product. Personas are one of the best ways to validate your idea and start your business and as such a re a core part of an  MVP (Minimum Viable Product) approach.
To be more precise user personas can help to:
Understand and share various audience groups with team members.
Validate solutions by seeing how well user needs match with product features.
Prioritized features in order to build an MVP.
Adjust design elements
How to create a persona?
Step 1: Interviews
Personas based on customer interviews provide more accurate data than the imaginary ones. That's why it is important to conduct great interviews.
The main problem that can occur during an interview is to collect wrong information that will lead you in the wrong direction. While it often happens that interviewees lie to you without even realize it, they just try to be nice, in reality, they give you non-relevant information.
Here are few tips that will help you realize if you've conducted great interview: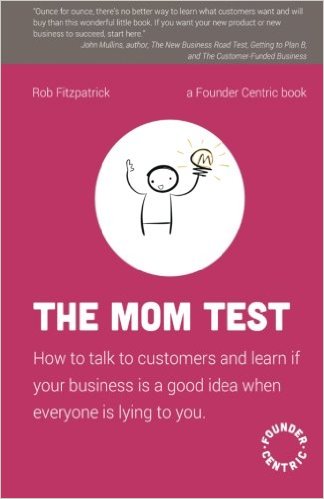 Take notes about what the interviewee says, but also about his emotions to detect if he's lying.
Ask important questions (Imagine your company failed. Why did it fail? / Imagine your company is a huge success. Why did it succeed?)
Have a casual conversation: both you and the interviewee need to feel comfortable.
Listen more, talk less.
Be specific. Make them speak about their life (How would you solve problem X? / Why should  you bother?)
Get commitment from interviewees
If you want to know more about interviews I strongly recommend you to read Rob Fitzpatrick's book, "The Mom Test". Everything you need to know is there.
Step 2: "Draw" your personas based on your interview notes
Here's a simple template for user persona. You can find many others templates more complex  than this one, so, feel free to use whichever you want.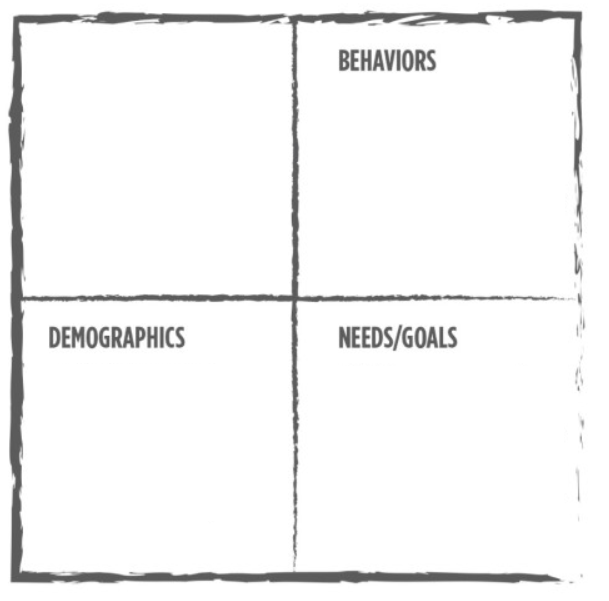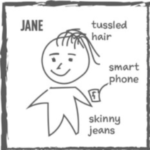 The header must include a fictional name, an image, and few quotes to give some characteristics related to your product.

Create the demographic profile
During the interviews, you should collect the factual information wisely in order to write a demographic profile. You can divide demographic profile into four main sections:
The personal background: This section needs to includes details as age, gender, education, and family status.
The professional background: In this section write about the customer's job occupation, his income and work experience.
The user environment: Fill this section with a physical, social, and technological context of the user.
Psychographics: This section should contain details such as attitudes, interests, motivations, and pain. The goal is to make the user persona more realistic.
Create behaviors
Behaviors are personas characteristics. Try and connect each of them with a link to your product. You can also write one non-relevant behavior to make the persona more real.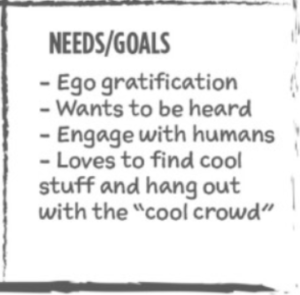 In the section you should mention customer's desires. Again, you can write one non-relevant information to improve the realism of your persona.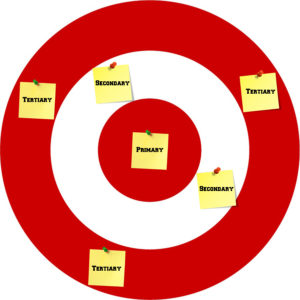 Step 3 (Bonus): Use the Persona Maps to prioritize your personas and your solutions
The persona Maps involve 5 user personas you will need to choose carefully. You need to divide them as follows:
Primary persona: You must choose 1 primary persona. That will be the main one, the product will basically be based on this user.
Secondary personas: You need to pick 2 secondary personas, they need to share some ideas as the primary one and be close to your product.
Tertiary personas: Here you will put 3 tertiary personas, they need to share some ideas with the primary persona and with product, but of course, less than the secondary ones
Why we do this?
You cannot build a product for all the personas you have, that's why you need to choose which personas will be the main one. Furthermore, you need to know that you will need to create the product based one that primary persona.
Be careful! The product will be based on the primary persona but it needs to fit for all the personas you picked for the Persona Maps as well.
My recommendations
Firstly, try to be concise and precise. A user persona must fill in one page with the best relevant information you got from the interviews.
Secondly, choose carefully your user personas template to find the one you feel the most comfortable with.
And finally, use the personas map! It is by far the best metric to help you understand more about your customers and their personalities in order to prioritize your product according to them.
Conclusion
User personas method is used in MVP Workshop's 2 weeks sprint to validate an idea. It is one of the best solutions we can provide you with in order to understand your customers' needs with a limited time frame.
Understand more about customer's needs in order to provide them with the best solutions. Solutions come from problems, and problems are known thanks to interviews.