Keeping up with social media trends isn't an easy job. First and foremost, you have to set your brand values in your social media strategy. If you set this right, you might be able to avoid vanity metrics and the illusion of your social media impact. In this social media guide, we will reveal easy tips and tricks which you can implement in your plan of action.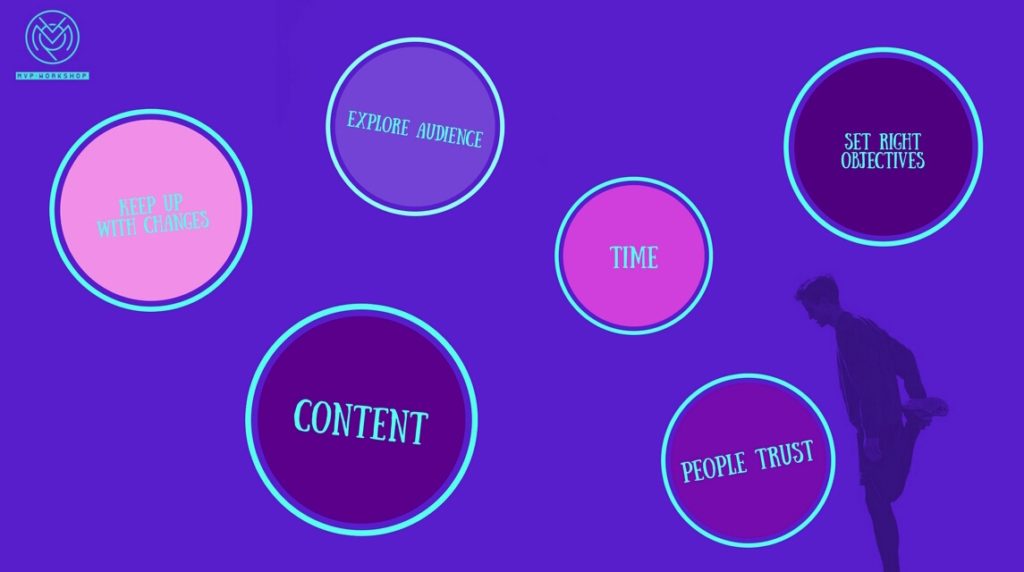 How to Set the Objectives Right?
When you're starting your own business, one of your primary objectives is brand awareness.
Everybody wants to get people talking about their brand. But, first, you have to choose what kind of talk you want to induce? Do you want to drive traffic to your website, build authority, attract quality visitors, or sell your product?
First of all, you need to conduct research and dig deep into your audience's mind and interests. There are several different tools that you can use to find out more about the people that already follow you or already talking about your brand and/or your industry.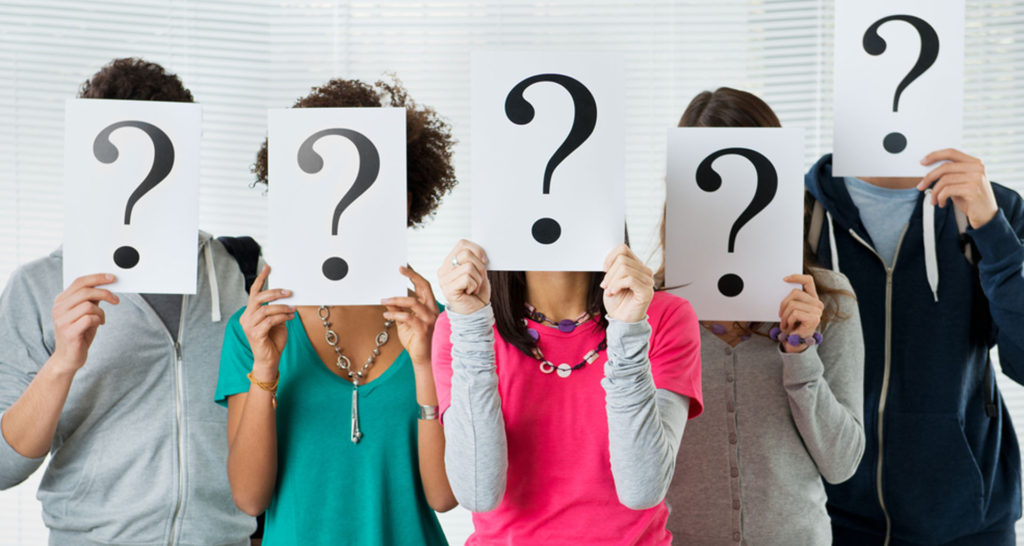 Google Analytics is a tool well known to the social media marketers. It's a powerful tool that provides you with the useful information about your target group as well as the possibility to measure your social media success. There are many different options for tracking and targeting. You may call it modern spying, but it's necessary.
For example, if your goal is to get more visitors to your website, Google Analytics can help you find which channel is bringing the most traffic to your site. You can learn what are the trigger words for your target audience and what should be your priority in building brand strength.
Social Media Changes All the Time
The thing about social media is that it's changing all the time. The change is the only constant in the world of social media. And it can cause you serious problems if you don't keep up with them. Your job is to be awake and follow new trends and adapt to them as quickly as possible. Whatmore there are always new social media channels launching.
Everything you do on social media is a test. Since you'll be coming back regularly, you'll want to analyze what worked for you and what not.

For example, look at the Facebook in its early age, there were just a few options you could use to build your brand. Nowadays you have a large number of sophisticated business options you can use. One of them is the Facebook pixel.
An interesting fact is that Adrian Morrison, a young man from Mississippi, made 420.000 dollars, per month, just by using Facebook pixel. Does this sound interesting? If it does, keep on reading you'll find it out pretty soon. But, first, let's explain just how FB pixel work.
What is Facebook Pixel and How it Works?
FB pixel is a piece of code which you place on your website. It will give you the ability to measure, optimize and build audiences for your Facebook ad campaigns in a much detailed fashion. Once you place it on your website, Facebook starts to collect your visitor's data. Facebook will collect data from anyone who visits your site and at the same time is logged in on Facebook. You can use those people as a target group for your adds or find a similar group of people (based on collected data) by using Lookalike Audience.
Now, let us go back to the story about Adrian. Adrian was making money by using Lookalike Audience option. By using this option, he was able to reach new people who are likely to be interested in his business because they're similar to the customers he cares about. Once Lookalike audience makes a list of people who are identical to your current customers, you can make campaign just for that target group.
Lookalike Audiences option can be used in 6 different ways, based on:
Website Traffic
Your Email List
Your Facebook Fans
Customers
Your Conversion Tracking Pixel
Mobile App Users
Take a look at this excellent guide on how to use Lookalike Audiences here.
To stay above the fold with your business, you should always keep up with the changes and innovations on social media.
You Need People To Trust You
Before you set up your product Twitter account, ask yourself who's going to read your tweets? Who will be your audience? That's why it is vital to:
Get your objectives for brand awareness;
Drive traffic to your website;
Build up your reputation;
and then eventually you can sell your product on social media.
Your Content Comes First
Once you set your objectives are and understand who is in your target group, it is the right time to think about content and how to engage your audience with your brand on social media. Make sure your content is relevant and exciting to them. After all, they are the ones you want to engage with. As much as you can try and post something new and innovative. Added value is what is appreciated.
"According to the Sprout Social Q3 2016 Index statistic, 57% of users get annoyed when brands are too promotional on social media." – Keep this thought in your mind!
Nowadays, there are so many blogs explaining what you should and shouldn't do/post on social media to gain success. Admittedly there are good examples. However, some are outright ridiculous:
"You can never go wrong with the classic coffee art photo."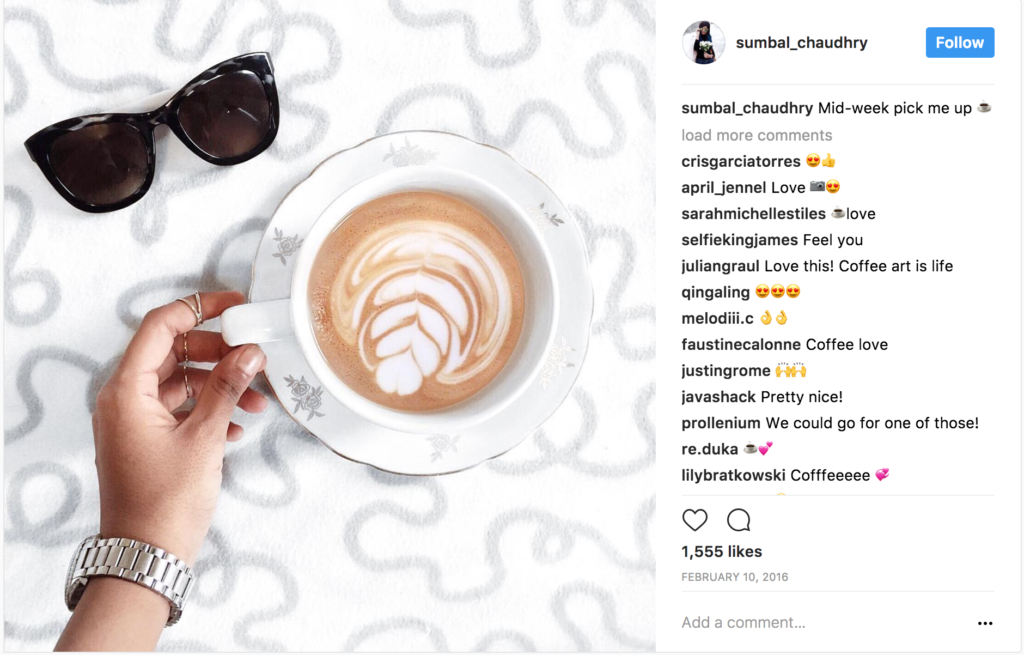 Ok, let's think about this for a moment. This post may get a ton of likes and comments, but does it engage your audience with your brand? No, it doesn't. While some people might like whatever you post, if you want to engage with them, you must create content which is related to your brand values.
How to Do This the Right Way?
If you want to post "coffee" picture, try to relate it to your brand. A good idea is to turn this kind of classic pictures to quote pictures. You can write a quote (related to your brand values) on the table, on the cup, or you can write it on your hand. Be creative. This way you'll get a non-typical quote picture.
When you do quote pictures, always write who the author is. Make things transparent. If you post this on the Facebook, you can boost it to all the people who like quoted author. They will like your picture, and they will go to your page to see if there is something more interesting to see. This way you'll get new followers who are related to your brand. And that was your goal at the beginning. Voilà!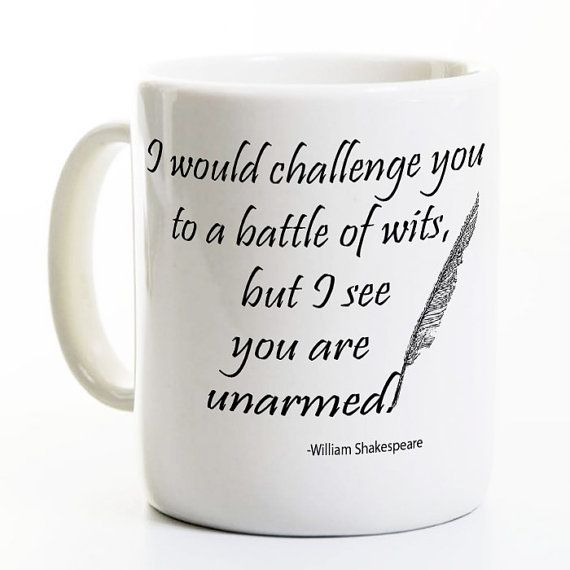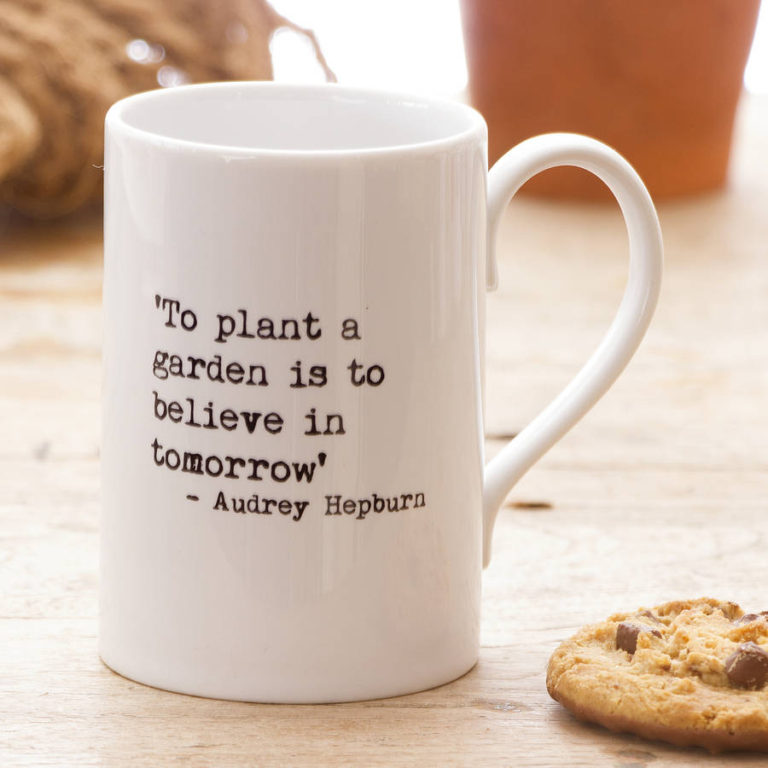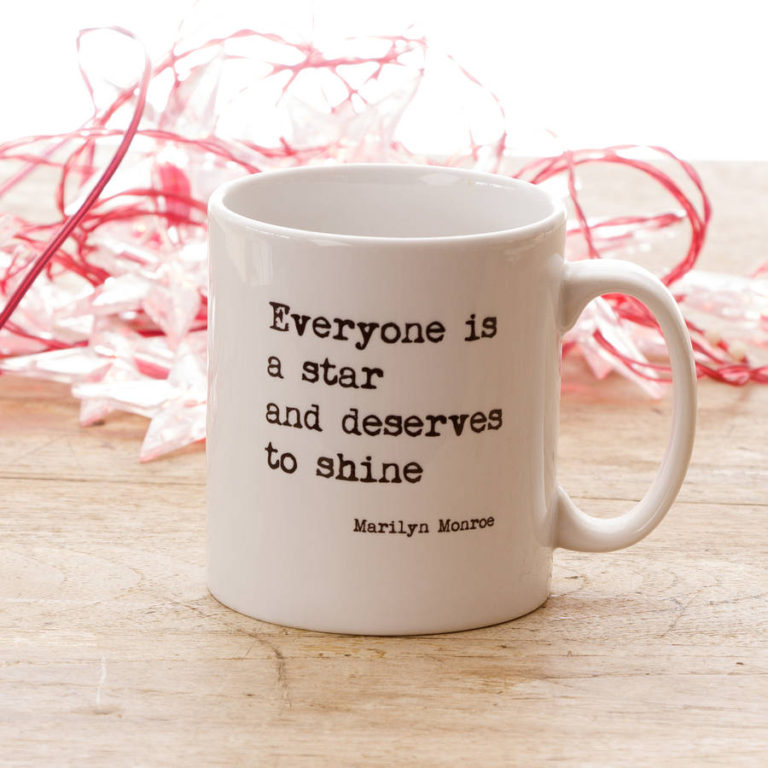 When people start sharing your content, you can be sure you have produced engaging content. When they connect emotionally with your brand, you can be sure you are creating your brand awareness and brand loyalty.
Pay Attention to Posting Time
Once you have an engaging content for your target group, pay attention to the posting times. The right moment to post, to catch your audience's attention, depends on your business target group and where are they located. Every social network has different "rules" of behavior, and best 'proposed' posting times.
Take all these facts into consideration, but make sure that you adjust your brand posting to the target audience that you have. Their habits are undoubtedly specific and should not be generalized. Explore when they are active on social networks and use it to your advantage in your social media campaign schedule.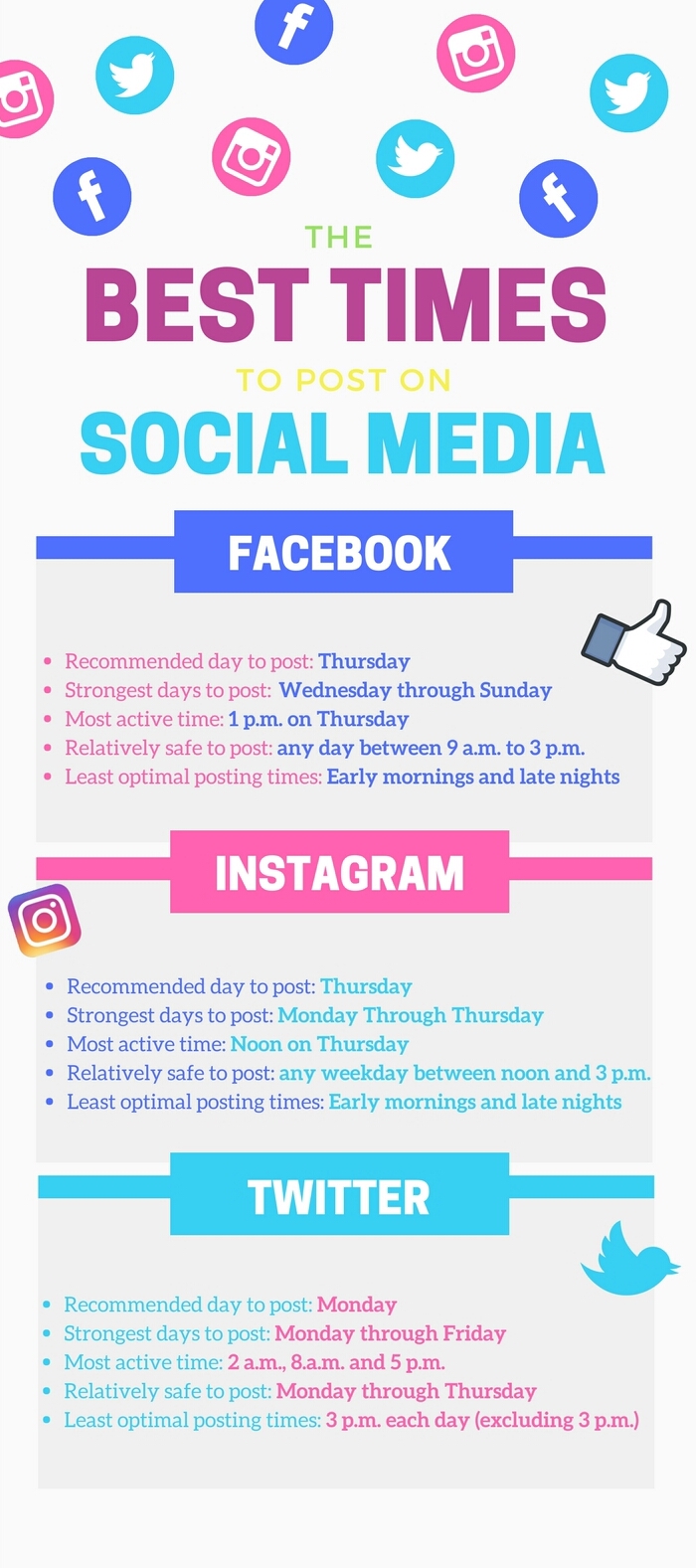 Knowing the best times to post on social media is truly helpful, but it shouldn't take you all day. You can save your time by using scheduling applications like Buffer, HootSuite, Sprout Social, etc.
Content and Brand Value Importance
You need to be well organized with your social media activities to have good coverage of all channels. However, always put CONTENT and your brand VALUES in the first place. Try to build your own recognized identity. Be innovative and creative. Try to connect with your audience in a meaningful way.
Digital marketing is expanding and evolving. New social networks are being born on a daily basis. Keep up with the changes and see into new channels. Explore competition and do things differently.