A platform for
A non-profit foundation dedicated to building an open infrastructure for the new, emerging digital securities economy.
We have done multiple projects with Swarm fund creating ecosystem focused on tokenization of different assets and building the open infrastructure for digital securities . Products are complementary and are allowing users to onboard, invest, earn money by having nodes in swarm network or even create their own token.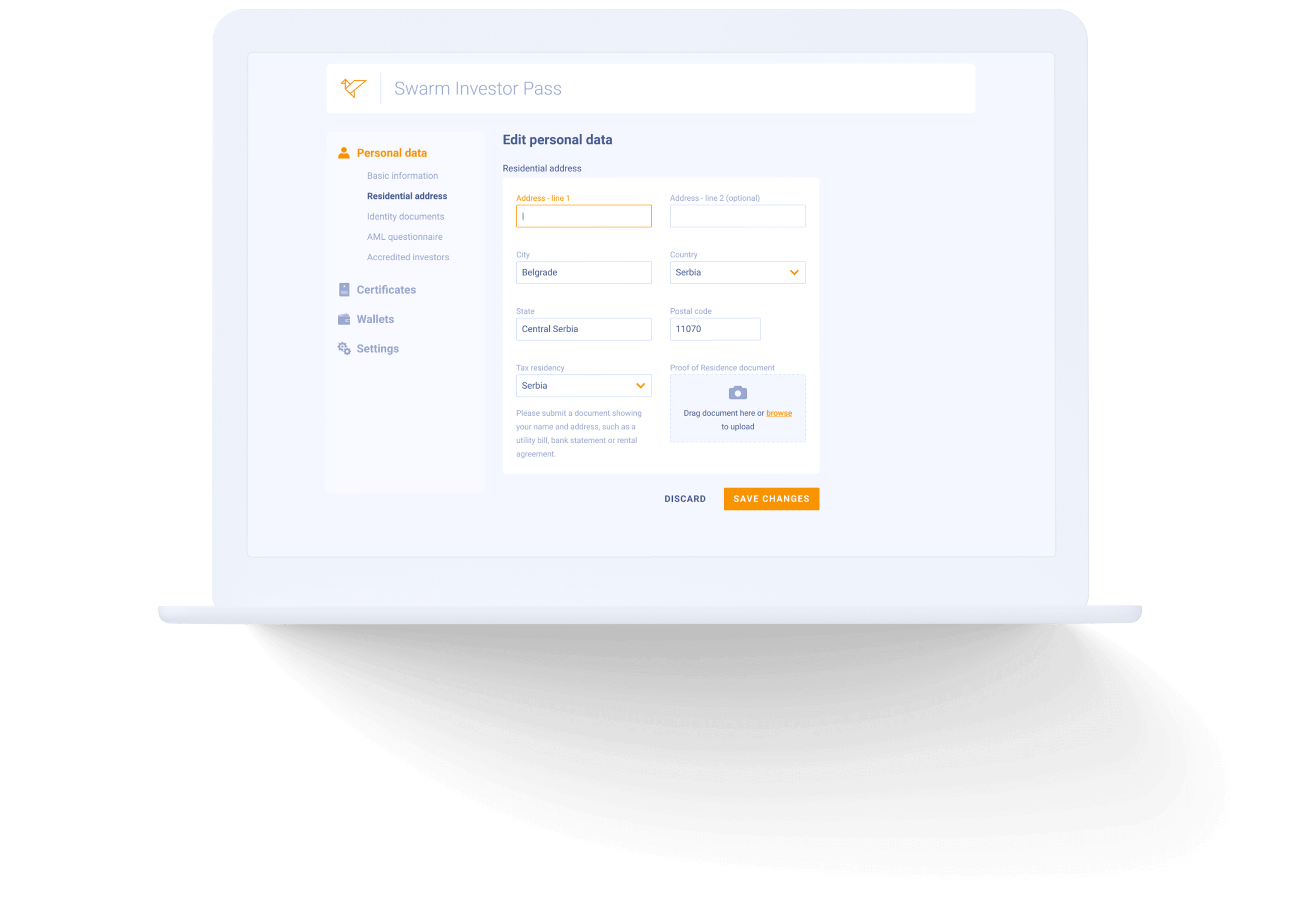 Investor Pass is a single account for managing user's identity as well as all Swarm-powered investment opportunities. Depending on the qualifications a token sale requires, Investor Pass allows users to use their existing KYC verifications and skip onboarding completely, or partially pre-fill any required information automatically.
01 investor pass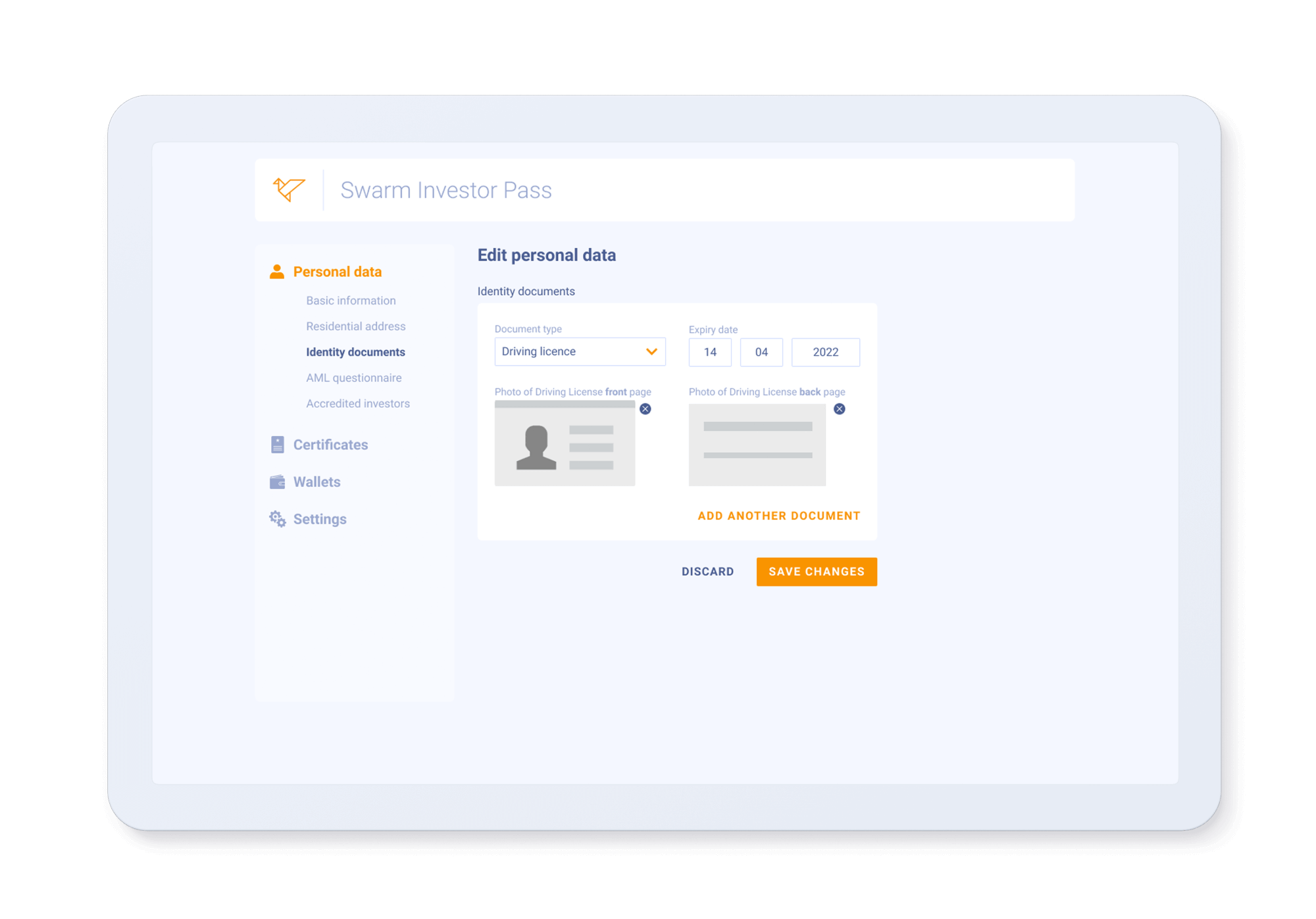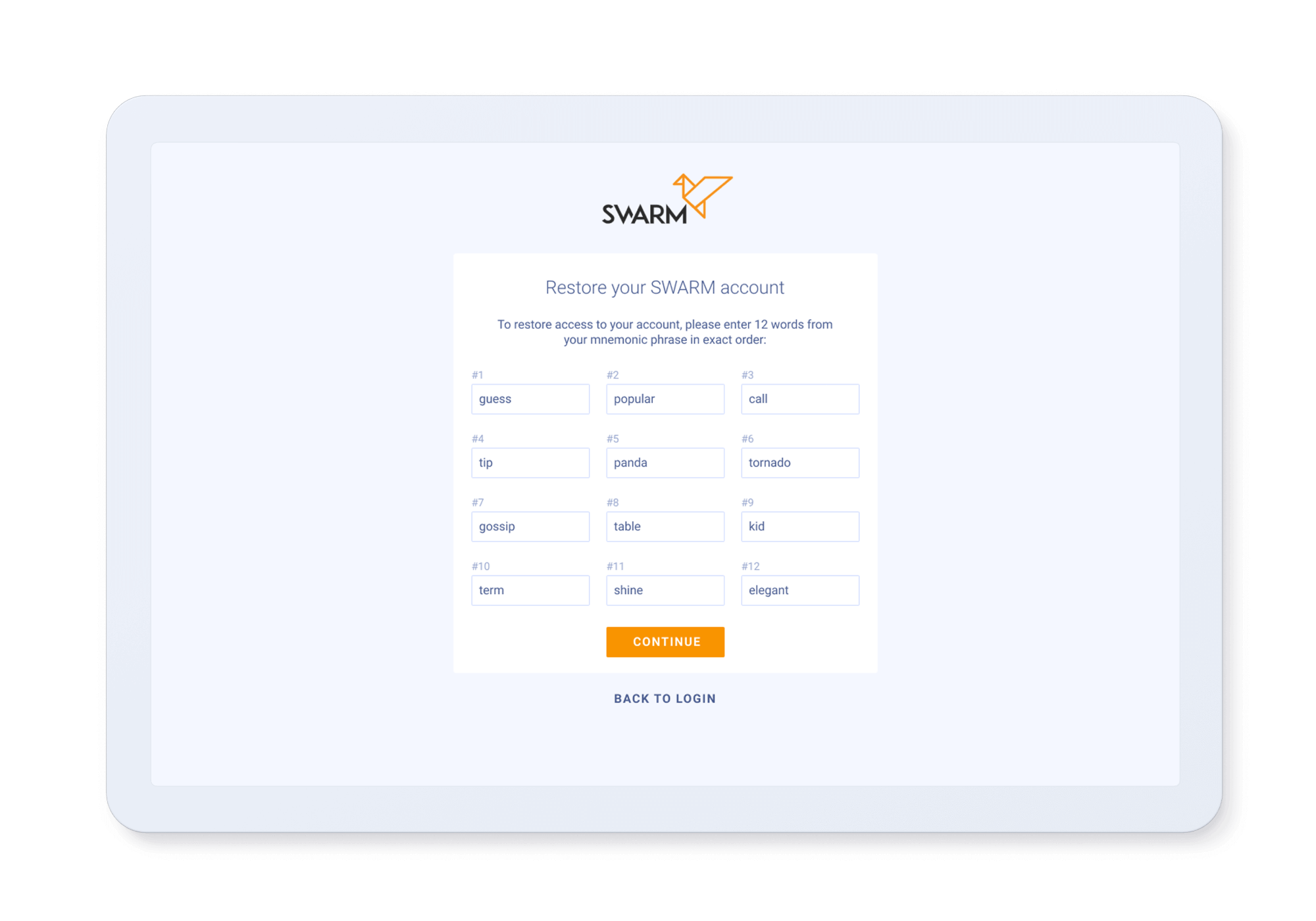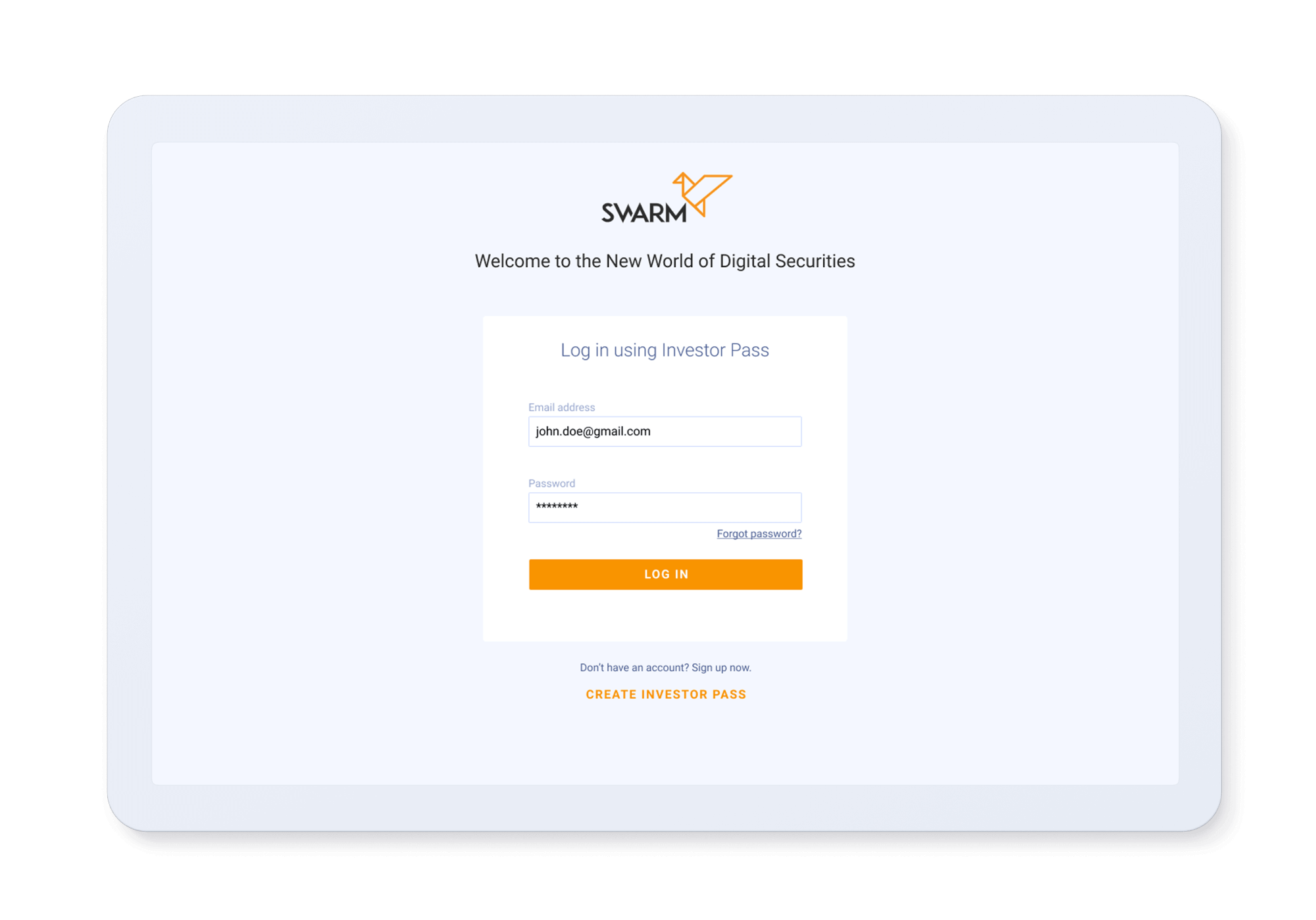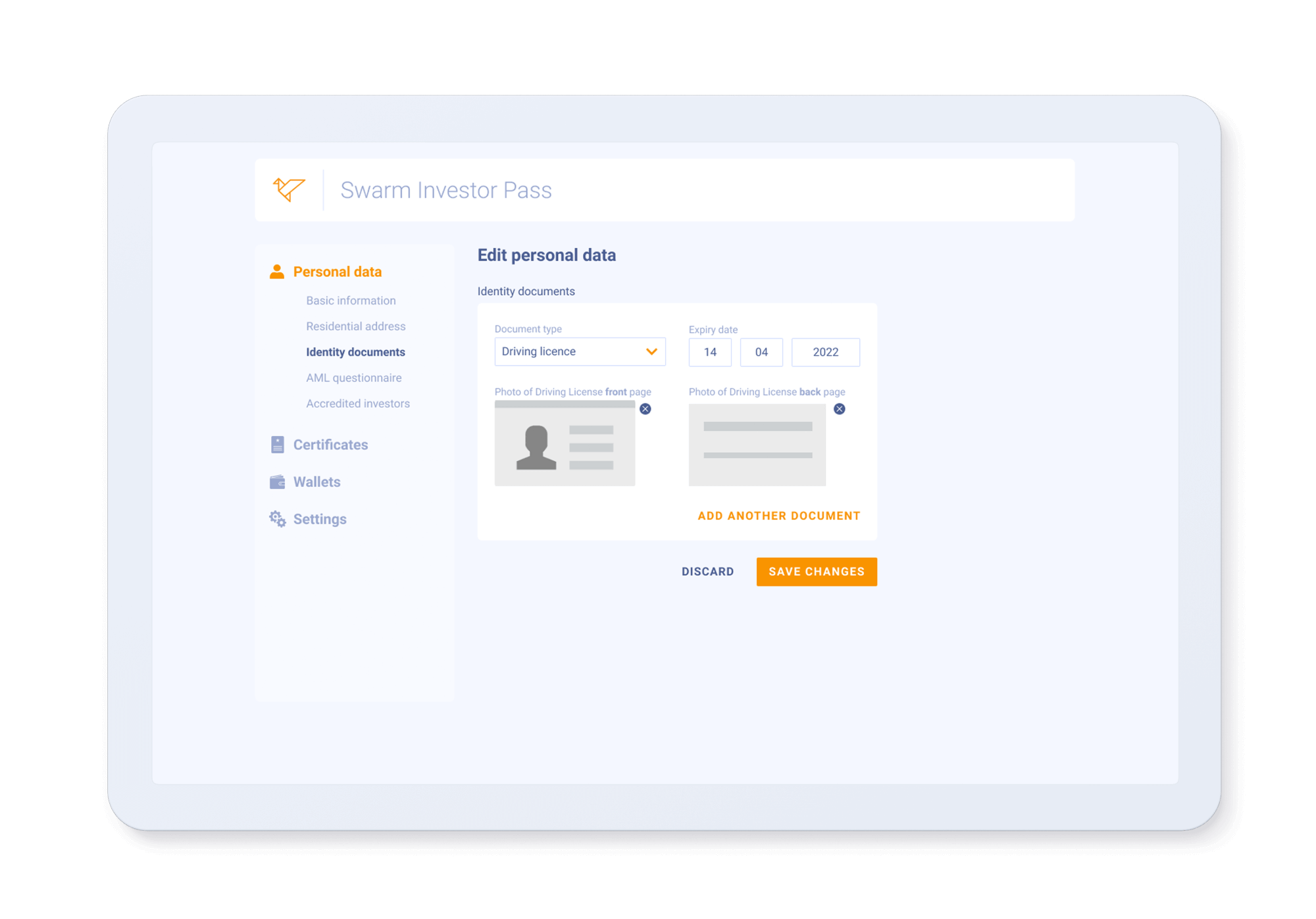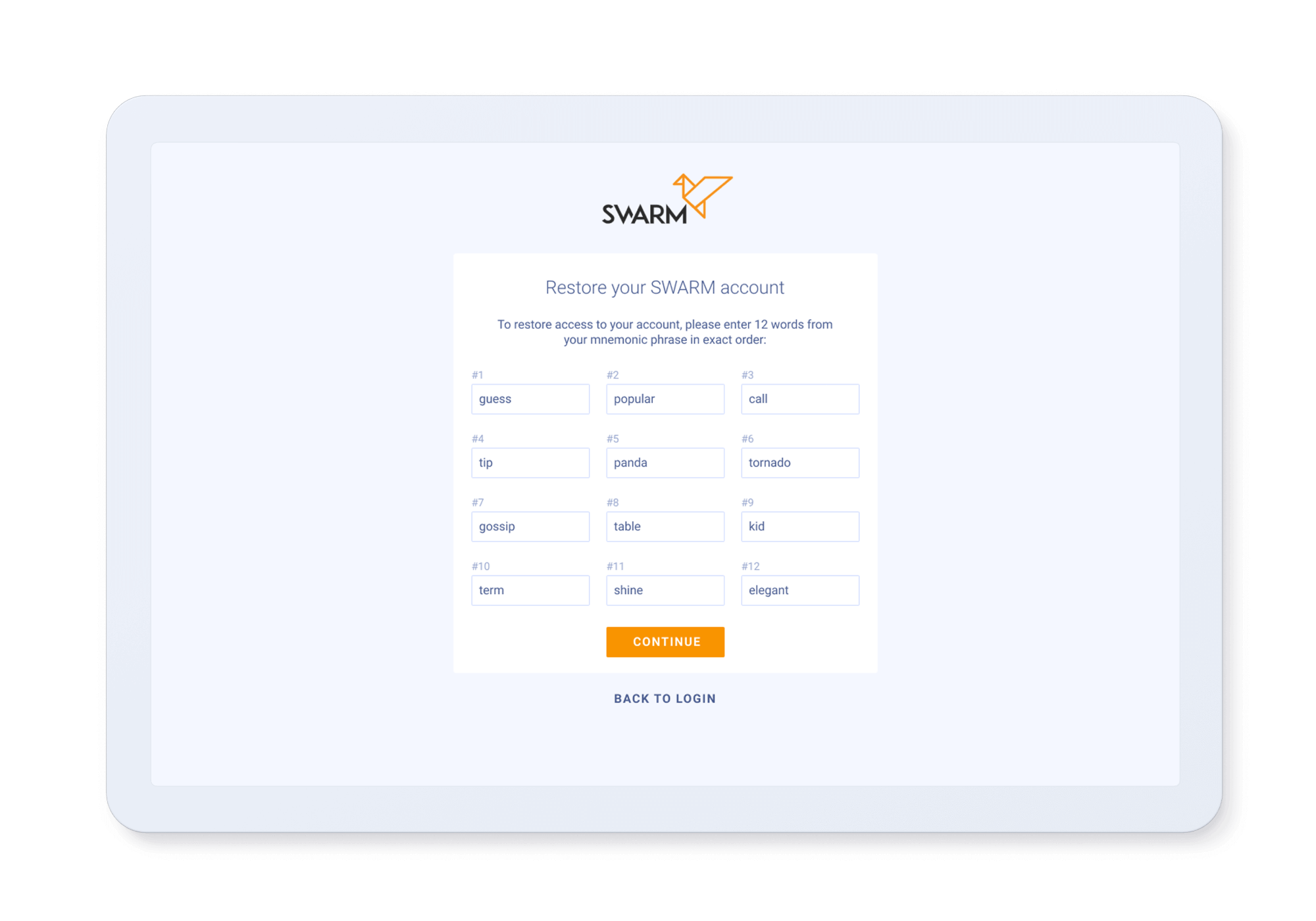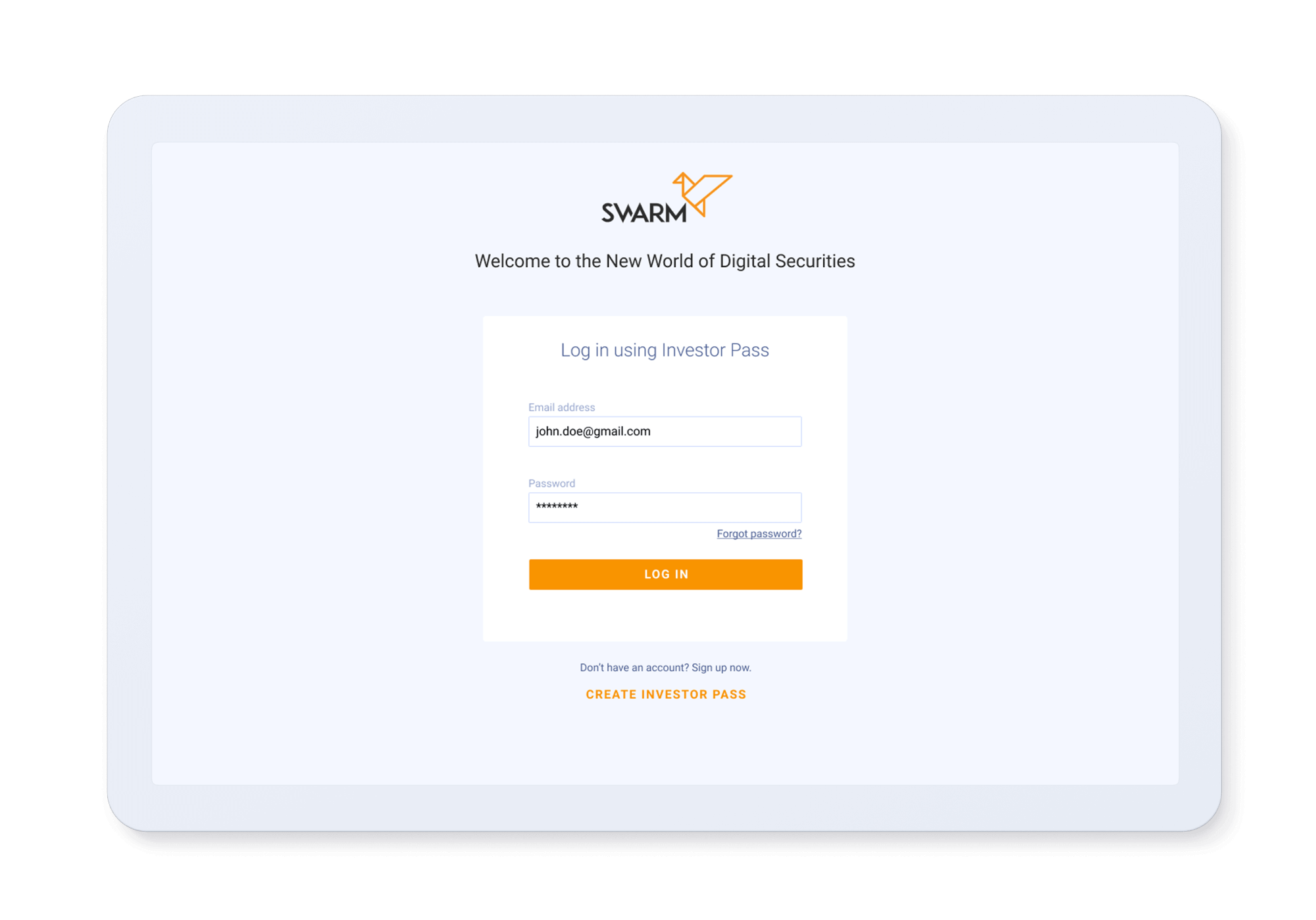 02 indx sto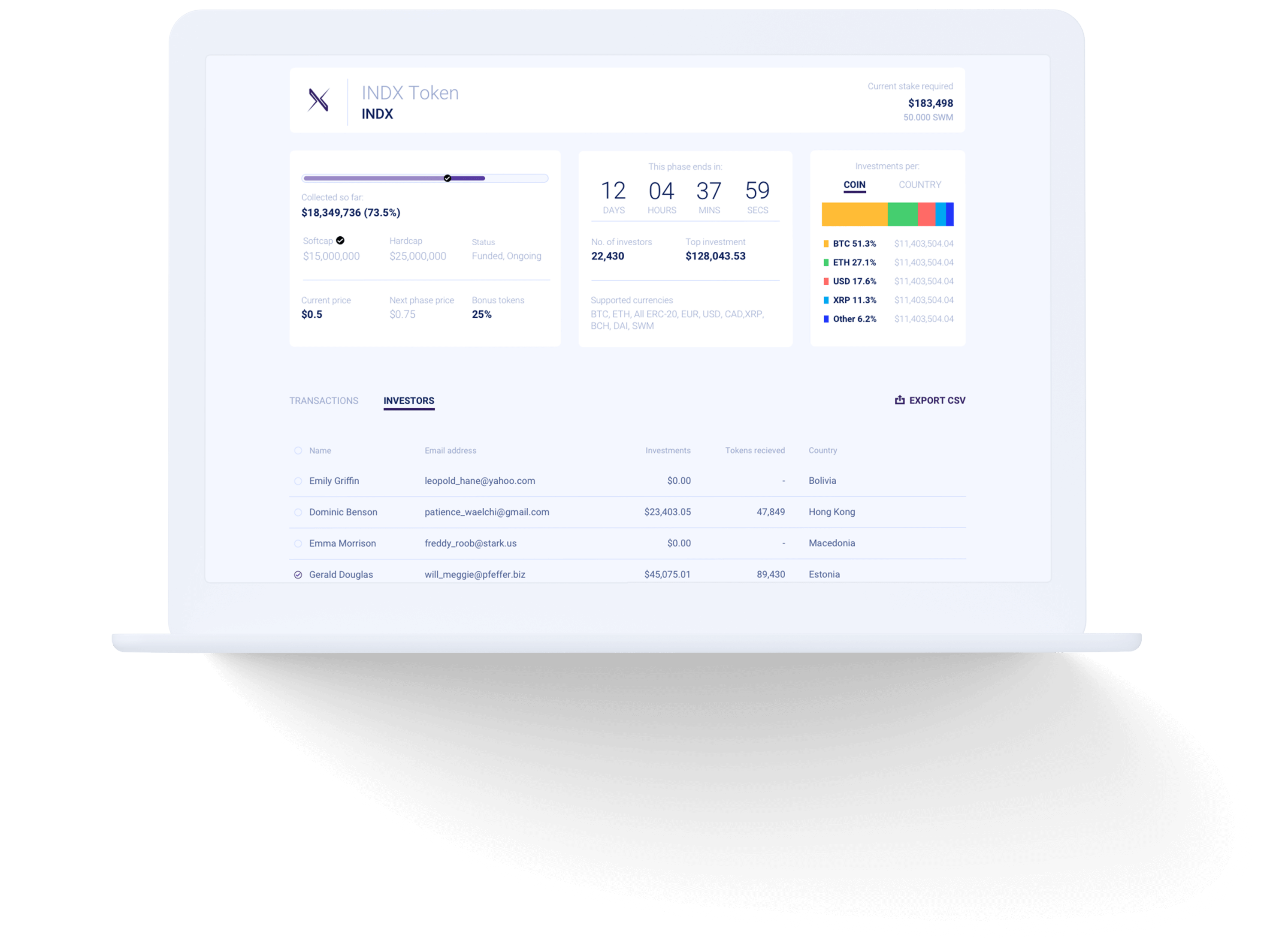 One of the first Security Token Offerings on Swarm.fund platform was done for indx.capital. STO platform interace allows full customization and rebranding aligned with clients branding guidelines. Platform allows users to create account, pass KYC process and invest in INDX token. At the same time Issuer (INDX) is able to track token offering process in the realtime.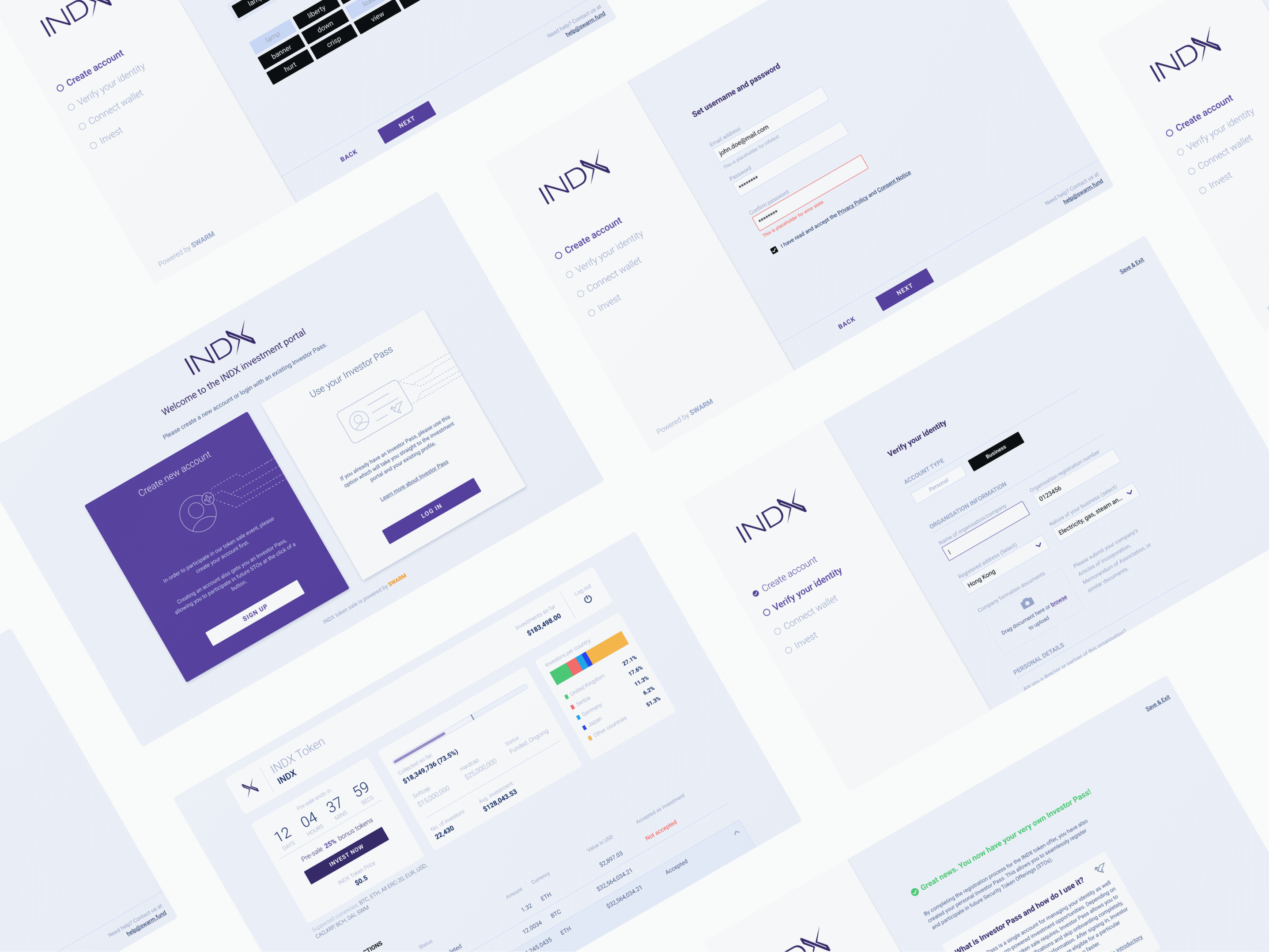 03 swarm masternodes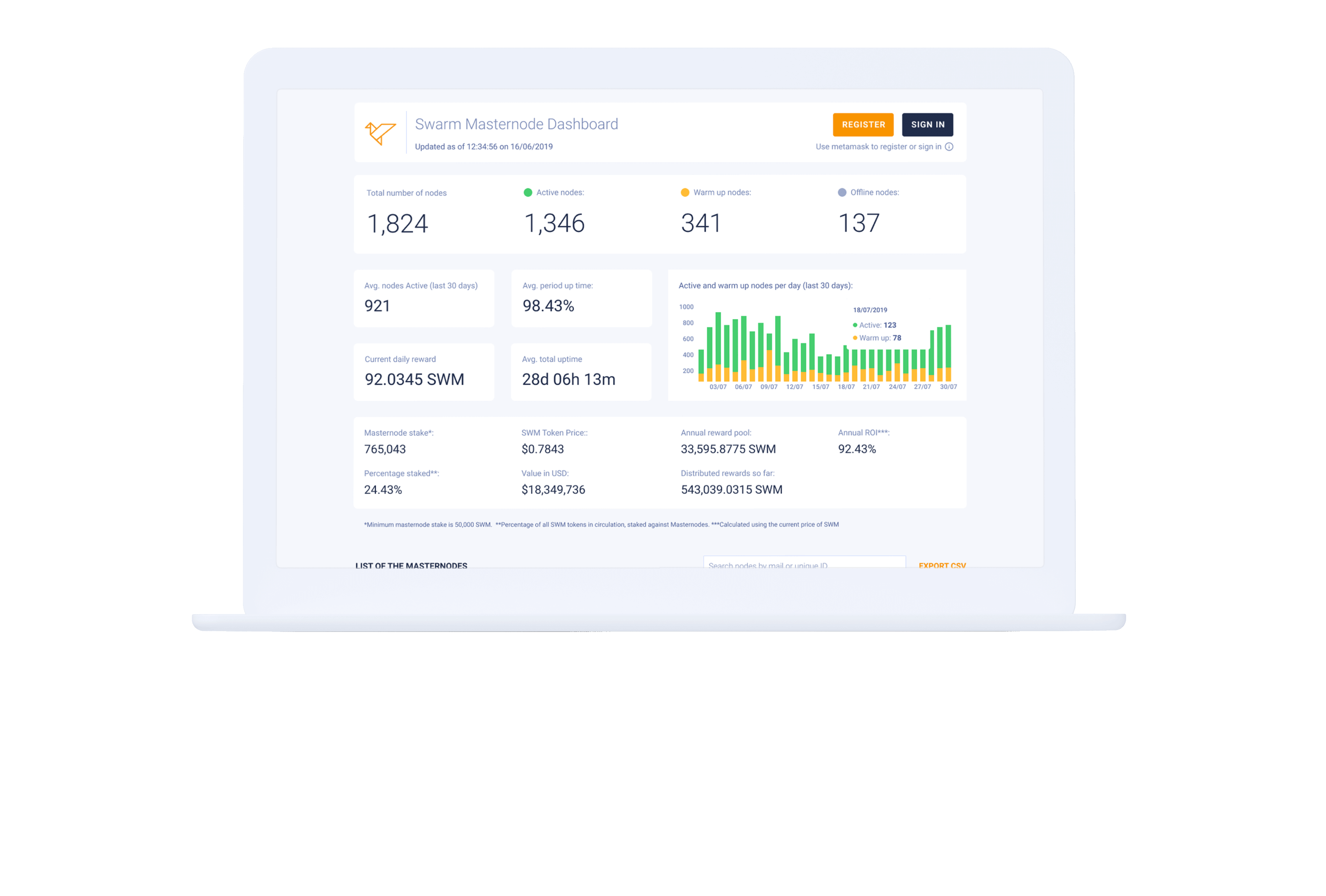 Masternodes are a way for anyone that have required amount of SWM tokens to provide services to the network - and to earn rewards for doing so. Masternodes are providing essential functions and helping to govern and run decentralized finance platform of tomorrow.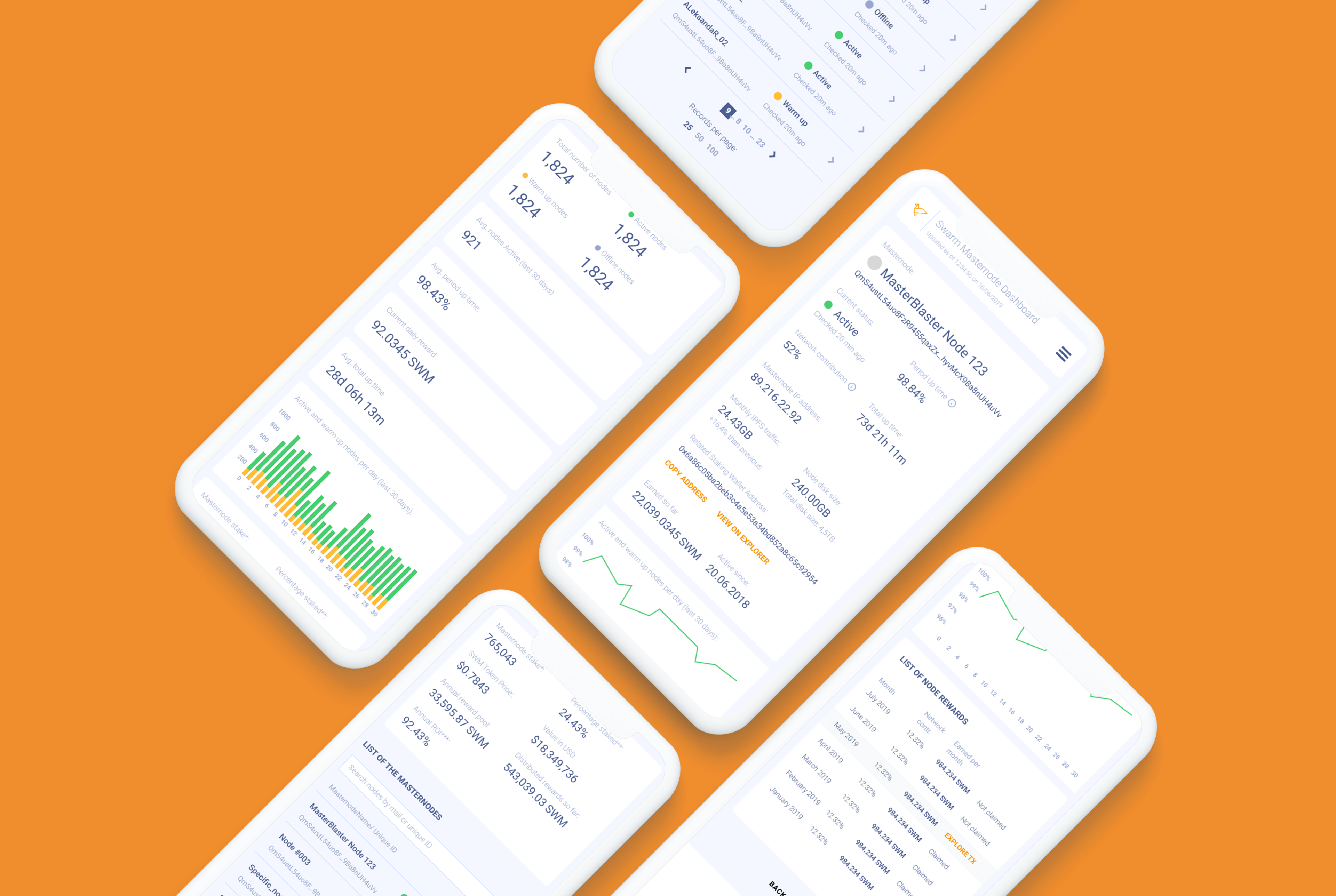 04 token issuance platform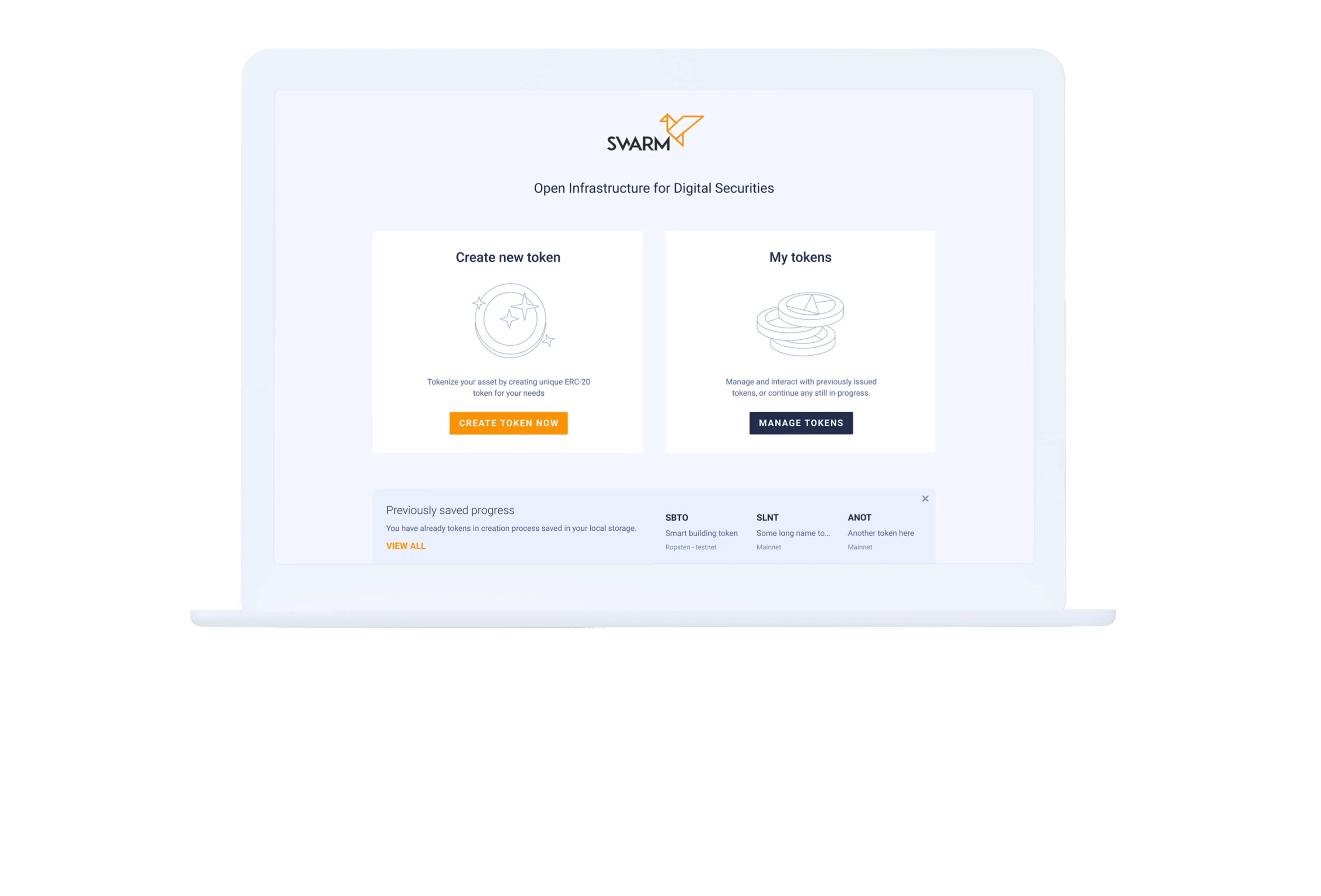 Allows anyone to tokenize any kind of an existing asset. After defining details about asset and attributes of the token contract, issuer will deploy contracts and create their token. Tokens can then be distributed to specified address of investors/owners/partners etc.