A web platform
A decentralized platform for reading, writing, publishing, selling and buying e-books.
In order to simplify the book publishing process and give writers the option to select who they need of all middle-men, to enable fast and cheap microtransactions which will allow you to pay as you read and only for the content you need, we are creating the very First Blockchain Based E-Book Platform.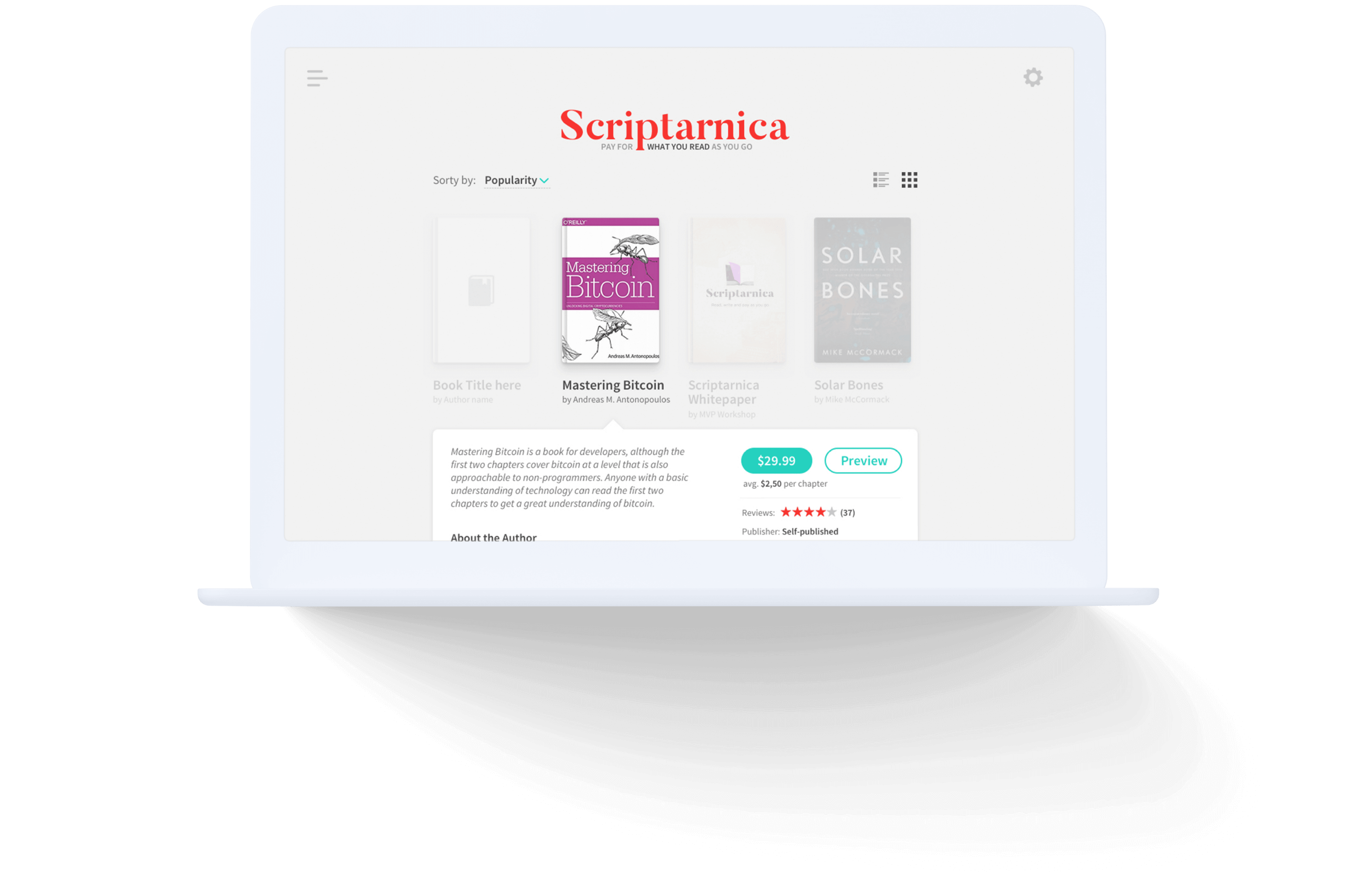 We want to reward all platform contributors, to build stronger connections between writers and readers, to incentivize the quality of the content and put it as the focus, to enable loyalty/karma for all participants and contributors.
Publishing process doesn't put writers and the quality of their work first
Research-driven reading is expensive
Writer has to wait for a long period of time to get their income
Marketplace is centralized with middle-men
Reader wants to contribute to the quality of the book & read it before it's done
Enabling
writers

to:
Make your book available everywhere.
Lean writing – Publish your work and earn from it immediately, while you write. Get feedback from your readers, engage with them during the writing process.
No extra costs (i.e. delivery costs) / no exclusive right limitations.
Get the highest royalties.
Simplify the publishing process, no middleman.
Get your book analytics.
Enabling
readers

to
Pay only for the content that you really need.
Focus on your goals – research driven reading.
Focus on your goals – research driven reading.
Earn from your contribution (as book reviewer, translator, designer, marketer or book holder) and read a book before it's done
Researchers, Scientists, Journalists
Find relevant resources for your researches and pay only for parts of the book that you need. Create research that cannot be censored.
Writers & Publishers
Get founded quickly and write using lean principles. Form your community, engage with your readers and get instant feedback on your work. Publish without bank , choose on your own who you need in the process.
Professors & Students
Learn fast about the topic you want and pay only for the text you need.
All e-book readers
Contribute to the content while it's being written. Review a book. Quickly find out if the book is relevant and pay only for those parts.