We are happy to announce that we joined forces with DSCI as a member of the Digital Supply Chain Institute.
Apart from being able to work together and share resources with other notable organizations that share membership with us in this institution, we also had an opportunity to communicate our ideas and take part in the development of various tools and content associated with Digital Supply Chain. Furthermore, we have been granted access to tools and workshops organized by DSCI.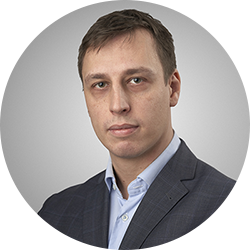 "We are proud to join an astonishing group of companies that are dedicated to creating efficient and transparent supply chain solutions."

– Ivan Bjelajac, CEO of MVP Workshop
We Participated and Sponsored the 5th Digital Supply Chain Executive Leadership Forum
DSCI has successfully organized several events related to the supply chain, and we had the honor of participating and sponsoring their 5th Executive Leadership Forum that took place in Walldorf, Germany on October 4–5, 2018.
Discussing DSCI research, sharing insights, and highlighting experiences of the participating companies are just some of the activities that were on the agenda. All of them had but one goal in common — to connect the global supply chain community and bring experts from this field together in order to make room for more innovations and drive the industry forward.
Our executives presented MVP Workshop at the forum and shared their experiences about building Proof of Value products.
MVP Workshop to Make Supply Chains Transparent?
Supply chains for some products could span over dozens of stages before the final product becomes available. That creates a lack of transparency and a backlog, which results in inefficiency and inability to meet deadlines.
Products that are not transparent enough lose trust among customers and are often bound to fail. Moreover, a suspicion that unethical and illegal practice might be underway is one of common problems that are often difficult to inspect in traditional supply chains.
The scope of our projects is quite wide, with supply chains being one of the central topics of interest among our clients. With the aforementioned problems in their minds, our dedicated teams are continually improving the efficiency and transparency of supply chains by analyzing a number of use cases and applying them to the blockchain.
Digital Supply Chain Institute Is Making a Difference
CGE's Digital Supply Chain Institute (DSCI) is one of the leading organizations that is focused on improving and evolving enterprise supply chains. Furthermore, its goal is to research, create and utilize the best practices related to supply chain management.
The Institute was created after an initiative by the Center for Global Enterprise, conceiving the idea of an organization that would help global enterprises grow their Digital Supply Chain. That paved the way for creating a and the experts working there.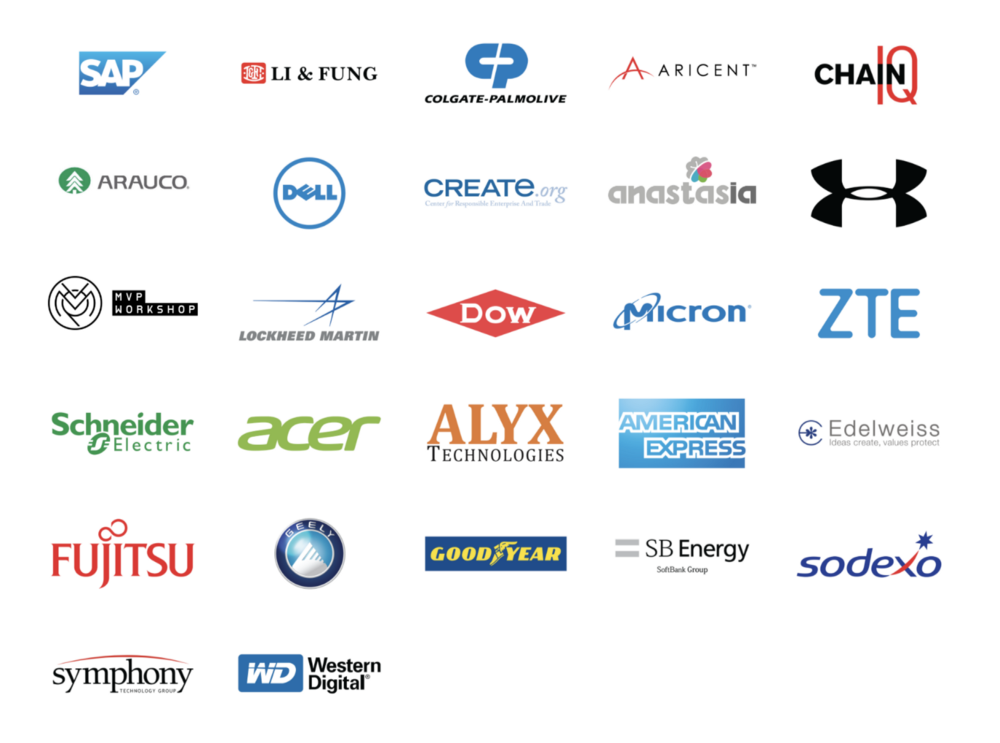 Digital Supply Chain Institute — Participating Organizations
Shortly after that, the member companies created the Global Experts Group (GEG) and the first DSCI white paper — Digital Supply Chains: A Frontside Flip — was published. After the paper received international attention and success, the Institute expanded, formulating their research agenda for years to come.
One of the paths that they are interested in taking in their agenda involves using blockchain and testing it for effectiveness through applied research — a subject for which both the DSCI and MVP Workshop share enthusiasm, hoping to reach a groundbreaking invention that would perfectly blend blockchain and supply chains.
---
To sum up, we had an enjoyable year behind us when it comes to joining forces with DSCI and other member companies. That being said, we are looking forward to collaborating with them in 2019 as well!
Follow us and subscribe for more company updates, and feel free to join the conversation on Twitter and LinkedIn. For free business consultation about how blockchain can impact and change your business model, or anything else related to the technology — get in touch with us.