Whether the cryptocurrency market is bull or bear, the demand for engineers in the labor market is always on the rise. Most of them are constantly looking for new challenges, and the web3 is a space where you can't avoid something like that. Today we reveal to you how Vladan became a blockchain engineer and start to take part in revolutionary changes in just few days.
Vladan is a FullStack Developer and a proud owner of a library of over 800 books. In addition to programming and family life, he loves to run or hike. When he is not on his feet, he reads or learns to play the guitar (he has been trying to master it for the last 30 years) and we somehow managed to catch him to tell us his web3 story.
How did you come to be involved in programming?
Wow… I wrote my first code 35 years ago. It's hard to remember now how that came about. I was probably tired of all the games I had on the computer at the time.
What did you do before you got into web3?
I did web 2.0, and before that, web 1.0, so web 3.0 is just a logical sequence. I started my professional career as a system administrator, then worked as a PHP programmer for many years. I switched from PHP to Node JS while I was a part-time 2D and 3D designer all those years.
A layer of programing and then a layer of designing is my receipt against job monotony. By the way, many years ago, I branched my life and went to economics college and then merged that branch with programming again (without merging conflicts) and economy knowledge helps me a lot in my current job.
Web 3.0 is closely connected with the economy. Regular IT developer can find himself in an area of unknown termins, but that was not my case.
Why did you decide to change the industry?
Well, I didn't change it. I have this disadvantage, although some say that it is an advantage, that I am interested in everything (literally everything) that has to do with IT.
From classic programming, programming for embedded devices, frontend, backend, mobile development, design, 3d rendering, 3d print, etc… so there is no part of the industry that I did not acquire, so I did not change the industry. This is all my industry from the beginning.
What were your beginnings in blockchain development?
Colleagues called me to take part in the hackathon, but I had to go on a business trip, so I missed my first entry into the blockchain world. They won the first prize.
The second attempt was when the MVP Workshop offered us to work part-time on the Celsius project, and I worked on the first version of the mobile application then. It was my partial entry into the blockchain.
How long did it take you to switch from web2 to web3?
The real entry into web3 was a blockchain online summer camp. So it took me 7 days (how long the first sprint lasted). It would have taken me a long time, but it wasn't there. 🙂
Which projects are you currently working on?
I am currently working on two projects: a DEX based on Cardano blockchain and Givellet – a simple web3 application for creating campaigns and collecting donations on the Ethereum network.
Regarding the Cardano DEX, it's it was made on Cardano blockchain and written in Haskell and NodeJs, and it was a challenge to write code on a platform that is at an early stage of development and in an environment where you have no one to ask.
Givellet is a completely different story. It is a crypto donation tool, a service that helps non-blockchain users to create their first connection with the blockchain world. So, one project is for pro users and another for beginners, which leads us to believe that we want to cover a whole range of users.
The application was written on Solidity, NodeJs and React, and the main challenge was to be simple but not trivial. Final testing is underway, so you will be able to try it very soon!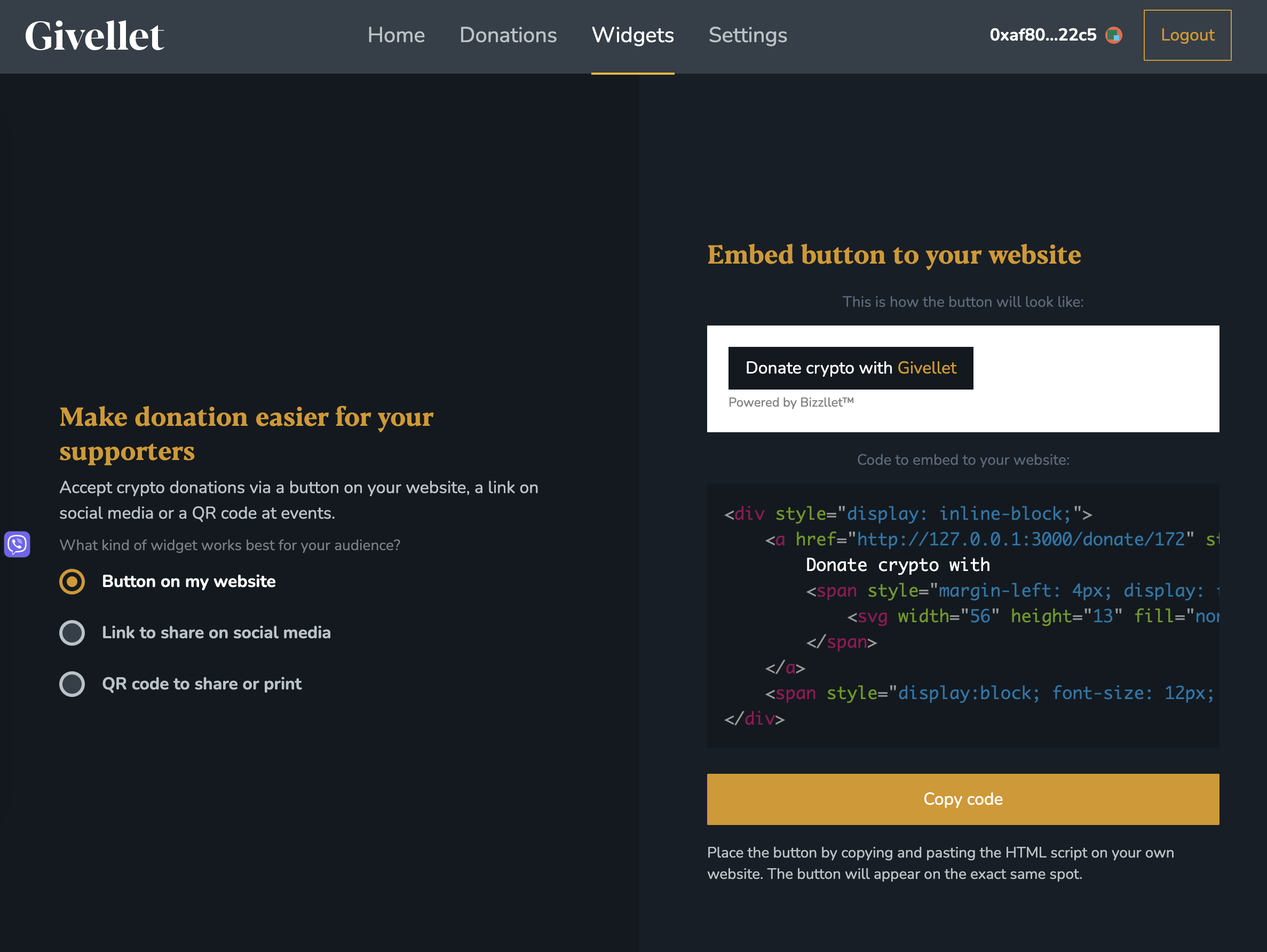 My colleagues on both projects are skilled web 3.0 and web 2.0 developers. Some of them have been in the Web 3.0 world for a few years, and some are just scratching the Web 3.0 surface.
We need as many as 16 new engineers - if you want to be one of them take a look at open positions and join us! 
Some plans for the future?
Plans? Explore the future second by second, maybe? Web 3.0 is just the beginning. Big revolutionary things are waiting for us around the corner. Possibilities are huge, and opponents against blockchain progress are strong. Battlefields lay in front of us, but this is the war worth fighting. And ideas are bulletproof.
What drives you most?
Ouch… I'm too old to be "burned". I enjoy what I do and I like what I do with young people who build the blockchain world, and then a little bit of that "burning" spreads to me.
How did you get to MVP Workshop?
By accident. The MVP Workshop organized that first hackathon (where I was "justifiably" absent) and then that summer camp, but the real reason is that my colleague went to the blockchain world and convinced me to give it a try.
Some advice for developers who want to enter the web3 space?
Try it. It is not too difficult, and it is not easy either because the documentation for all new technologies is almost non-existent. From this, it follows that it is fun and the community is open. The projects are great and it would really be a shame to miss the revolution that is just happening.
Even if you don't believe in blockchain technology, it would be a shame to miss something big enough to shake up the global economy, banks, and even governments. Let's give power to the regular people!