Is Growth Hacking a myth, buzz word or something else? Isn't Growth Hacking the same thing as Digital Marketing? How do you differentiate Growth Hackers from other marketers? Do you know how I can make X number of users for free?
These are the questions people ask me when I say that I run a Growth Hacking agency. Unfortunately (or luckily for someone), there are a lot of groups on the Internet. Like Facebook groups, Twitter, LinkedIn groups, Reddit, other forums. They focus on hacks and some quick, white hat and black hat tactics that promise some extra results.
Everyone in the startup world is familiar with stories of Airbnb, Uber, PayPal, DropBox and their ultra-successful tactics. And all of us said: "Wow, these are brilliant ideas. Why shouldn't I try to find some growth hacks for my product?". It's great that these successful tactics helped us spread our 'marketing views'. And understand that we can be innovative with tactics. Also, that we can use our start-up learnings to come up with growth hacking/marketing ideas and implement them.
So, if you're searching for the answer: 'What is the main difference between Growth Hacking and Digital Marketing? I will answer it right now so that you don't have to read the post until the end 🙂
Growth Hacking is the next level of Digital Marketing!
Let's dive right into this next level, shall we?
I will describe the types of personas I met in my Growth Hacking/Digital Marketing career. There is 3 different marketer personas Bad, Ugly and Good marketer.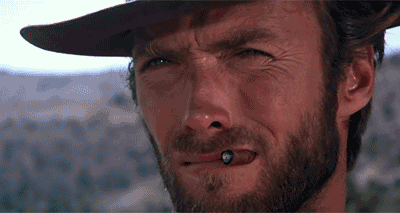 Bad Marketer
Bad Marketer is a person who knows how to get you Reddit and StumbleUpon upvotes. You pay that persona around $100-$300 for this service. This persona also hears about some proven Facebook hack. Tells you that you will get a lot of likes and shares. If you pay for that too! $100 more, because a person can't guarantee that Facebook will not ban his/her fake profile. In addition, he/she knows tried and tested growth hacks for every product. As a member of black hat SEO forums, where he/she found 80% of his/her ideas. Other 10% are from Facebook groups, 10% are from growth case studies from growthhackers.com.
Bad Marketers are good if you have copied someone's product. Or you are trying to build the next social network for the masses and you don't have a budget. You borrowed it from your dad because you didn't pass mom's test! That said, you can hire them to try to hit the masses with hacks and bring them to your Weebly/Unbounce landing page. This way you can put in your pitch deck that you had 1300 visitors last week and 17 people left you their email address. And your product can be great if you bring 13,000,000 visitors with $30k.
Having this person as a part of the marketing team is good because they will always have some crazy ideas that'll refresh the team. However, their presence can be detrimental if they overdo it because other marketers in the team can become crazy too. Not to mention the fact that this isn't documented as a valid experiment.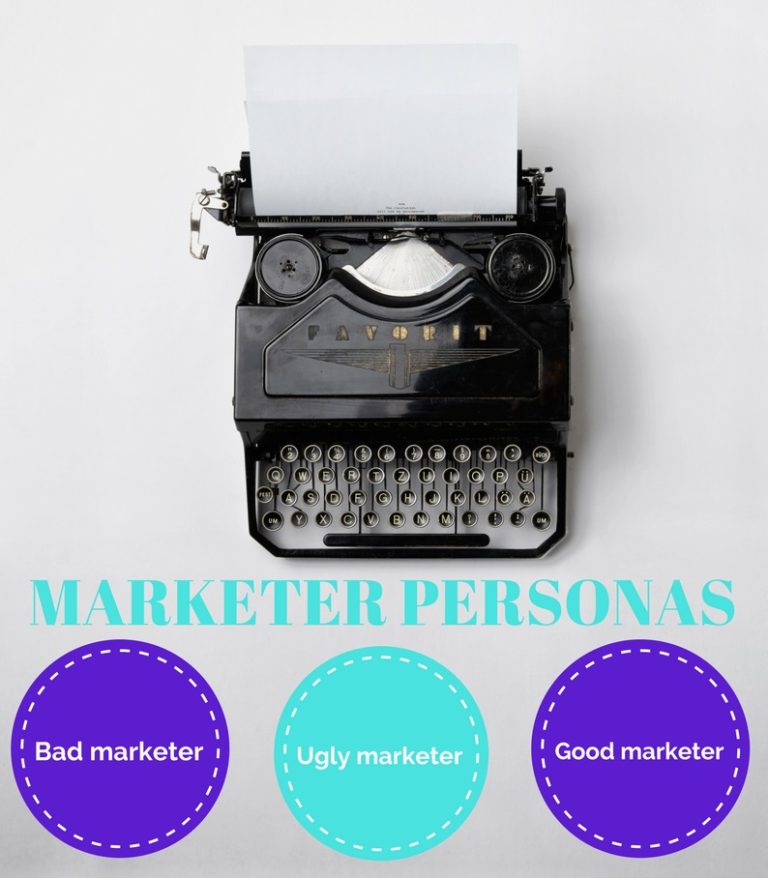 Ugly Marketer
An ugly marketer is a person who knows a lot about Marketing channels and has considerable experience in Google Adwords, Facebook Ads, Ad networks, Social Media, email marketing and other classic marketing channels. (They are expensive because they can earn a lot of money by working as freelancers and probably have experience as freelancers. So they can handle good and bad moments very well.)
This type of marketer already knows what works the best and how to quickly optimize all the campaigns. This persona can manage 10 or more campaigns without any pressure. Ugly Marketer focused on doing "the acquisition job" and leaving the office at 5 pm.
Moreover, this persona has got great ad texts and headlines up his/her sleeves that might make you think he/she has mastered sales. He/she knows how "big players" play the game and what their content is. Ugly marketers know how to educate interns who have just finished their master studies by analyzing the changes Google has made in the last two years. This persona is great if you have a huge budget and a clear strategy on how you want to spend it. Furthermore, Ugly Marketer is good if you want to hire people who have a degree in Marketing and want to have a good mentor.
However, these types of personas are bad if you want to know what really happened at a particular moment and why.
Good Marketer
Good Marketer is a persona driven by a good structure of data and metrics. This kind of persona first thinks about how the data can be structured. And how to cover every part of the funnel. ('Funnel' is the word they use every morning, afternoon and evening). When they learn about the funnel, they mix their development knowledge with analytical thinking. Using it to think about consumer psychology on every step of the funnel. Good Marketer needs some time to research the product and analyze data from the metrics they have so that they can create a to-do list for the marketing team.
This kind of persona documents everything, and you will find a lot of reports and experiments in his/her Google Drive. They are in love with data and live in metrics. They satisfy their need for creativity by creating A/B experiments and exploring the data in order to find new growth opportunities.
Good Marketers are focused on quality in the marketing strategy through product improvements and iterations. This persona is great for your product if the CEO/founder already knows who the persona is and if the product has a social proof. Yes, this means that you did the careful work of Customer Development and already built your MVP. Good Marketer is good if you want to have structured data and you feel that you are ready for massive success. This persona is dangerous if you don't have a collaborative development team. A team can set up advanced analytics and implement product changes quickly and if you don't plan on having a great data structure behind your product.
These types of marketers helped us understand the mindset of people who call themselves Growth Hackers and Digital Marketing Specialists.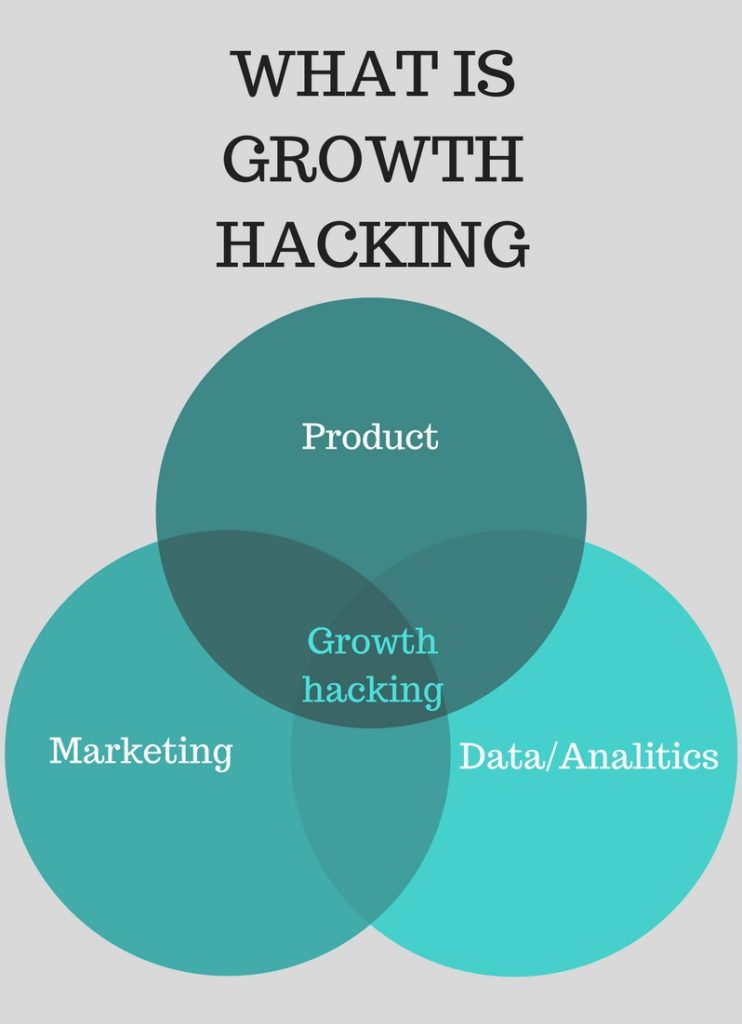 Main differences between Growth Hacking and Digital Marketing
As Gagan Biyani said: "A growth hacker really is just a marketer, but one with a different set of challenges to tackle and tools to work with." (via TheNextWeb) For him, the main difference is that Growth Hacking is a start-up thing because startups are looking for "hockey-stick" growth. They simply don't have budgets like huge companies. On the other hand, Digital Marketing is for big companies, because they have to make sure their brands remain at high levels. And because they need to acquire new generations of consumers.
It is evident that Digital Marketing Specialists are becoming Growth Hackers. That's because Growth Hacking became a term for all startup marketing activities (standard and non-standard tactics). By startup marketing activities, we refer not only to acquisition marketing channels but also to processes and growth machines startups are implementing in order to improve their tactics and metrics.
Before you start growth hacking, you need to check the following items off your list:
Ideal Customer has been identified
A Customer Development Process has been repeated a number of times
MVP with precisely defined value based on Customer Development
Paying Customers
Conversion tracking setup (Analytics and Data structure)
Balls to get out of the comfort zone
Growth hacker vs Product manager
Product Management is about building core value. While Growth hacking is about getting people to experience that core value.
What are the main differences between Growth Hackers and Product managers? Besides the name, of course. The primary resemblance between them is that both use data to make their decisions. Are some PM's also amazing Growth Hackers? Yes, some of them. But for the most part, these skill sets don't often overlap. If you don't know are you GH or PM, I will help you found out right here!
What about the product?
Thinking about which feature set is missing from the existing product and how to create a "full product"? Need to prioritizes features to fill the gaps? Seems like you are a product manager.
Your first thoughts are about features that will allow for the product to distribute itself automatically? Prioritize them based on customer needs as a secondary consideration? It's the truth, you are a growth hacker.
How to promote the product?
If you are working with the marketing team with the aim to ensure that the product meets the needs of the customers, your job title is a product manager.
On the other hand, a growth hacker believes that the product IS the marketing. There's no distinction between product and marketing for him. The logic is that everything within the product must essentially market itself.
The customer development?
Try to come up with future solutions to problems customers don't yet know they'll have? And you use user personas and in-person interviews as main feedback channels? Obviously, these questions are set by the product manager.
What are key factors leading to product adoption? Which features enhance distribution and growth of the product? For all of this, as a growth hacker, you apply product use analytics and customer feedback using different survey tools.
In conclusion, a growth hacker is a more broadly defined role than a Product Manager. Growth hacker brings new techniques to the table to ensure that product, marketing is all optimized for growth above all else.
Is Growth Hacking something that is a must-have?
No, not until you need original tactics that will set you apart from your competitors.
What's your opinion? And can we compare Growth to Marketing or Product?