The most critical factors for success is an open and global mindset. The startups in Estonia proved that fact. Take the planet Earth as our market and redefining the meaning of pushing the boundaries. It's simple as that.
In the coming decades, the world will be entering one of it's most challenging and innovative eras ever tackling with the most critical questions relate to the environment and technology developments. Is the planet on a sustainable path for its survival? What will be the impact of artificial intelligence on mankind? Many of the great entrepreneurs and venture capitalists will have endless opportunities to work on new technologies and they will be able to solve the existential problems and questions.
The Estonian startup ecosystem started its development in challenging conditions for innovation and startups. A very small country, historically with very little capital available for innovation, turned its disadvantages to their favor by focusing ambitious entrepreneurs on global arena as the starting point. Obviously, success stories like Skype, TransferWise (peer-to-peer money transfer service launched in January 2011 by Kristo Käärmann and Taavet Hinrikus; it supports more than 300 currency "routes" across the world), Skeleton Technologies, Pipedrive and Fortumo have only increased the momentum for the young talent.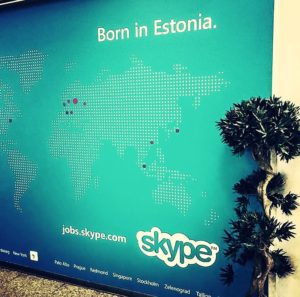 Startup Nation
startup Nation, a 2009 book by Dan Senor and Saul Singer about the economy of Israel, quickly helped brand Israel as the "startup Nation". It's an amazing achievement for Israel to succeed in building a startup community. Especially taking into consideration all the restricting factors. Around 7.1 million people live in Israel, with an average age of 60 years. Surrounded by their enemies, they are in a constant warfare. Nevertheless, Israel produces more startup companies than larger nations like Japan, China, India, Canada or the UK.
It seems Estonia is aspiring to take that title away from Israel. Even smaller than Israel, with only 1.3 million residents, Estonia is already known for their commitment to e-government, building its future IT skills base and other internet-related services. And they have free Wi-Fi across their capital Tallinn.
How did Estonia Manage to Put Itself Into This Position
In 2000, the country's parliament passed a law that declared internet access as a fundamental human right. They also started a massive program to bring web connection to previously ignored rural areas. Although nearly 50% of the country is covered by forests, 3G, and 4G networks are available everywhere. Also, Tallinn will be one of the first cities in the world to get a mobile 5G network in 2018.
At the moment there are an estimated 450 startups in Estonia. Investments, Funding, Failures and Exits of Estonian startups are being tracked. According to the Wall Street Journal, Estonia produces more startups per capita than any other country in Europe.
The latest statistics show there are 30.6 companies per 100,000 people. And 1.6 startup employees for every 1,000 people in Estonia! Also, they organize an impressive number of 210 startup events per year. Basically, this "little" Baltic country is an actually "giant" in the startup world.
Estonia has one of the most liberal tax regimes in the world. Companies only have to pay corporate income tax on their dividends. An easy company registration and taxes resulted in an increased number of startup entrepreneurs.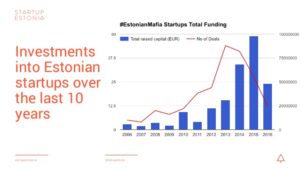 E-Residency Program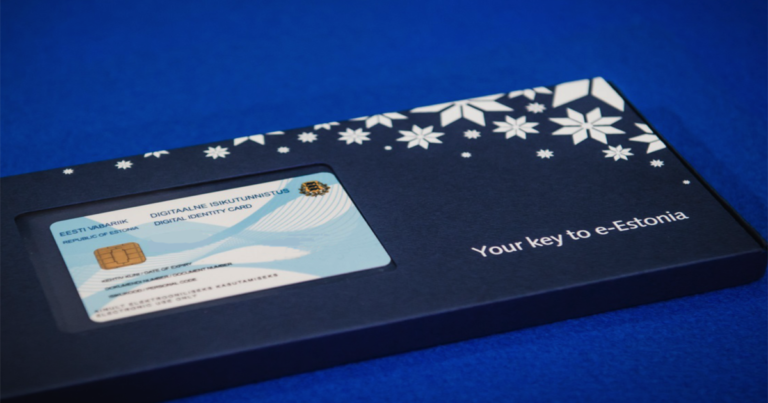 Setting up a company in Estonia is really easy and cheap. Especially after the introduction of Estonian E-Residency program in 2013. By May 2017 this program already accepted nearly 19.000 e-residents.
Just to be clear on this, e-Residency at this moment gives access to Estonian e-services. But it does not give citizenship, residency and the right to travel to Estonia and the EU. The most important thing you can do with your e-Residency is starting your own Estonian company.
In Estonia, they have two options for a limited liability company – AS (or aktsiaselts, for a public limited company) and OÜ ("osaühing" for a private limited company). Right now it is simpler to use OÜ if you have a small company. Currently, there is no special format for single owner company. There are plans to introduce such format (called SUP) in the EU as well as in Estonia, but it certainly won't happen within the next 1 or 2 years.
Bank Requirements
Companies like LeapIn are made to enable startup registration as easy as possible and without visiting Estonia except for the purpose of setting up a bank account. In order to get a bank account for the first time, the banks in Estonia require a physical face-to-face meeting. Largely due to security concerns such as anti-money laundering and counter-terrorism. However, law concerning this will change in 2017, making it possible for people to open company bank accounts without visiting the country.
It's not required legally to have a bank account in Estonia, but it's inevitable for practical purposes. The request to open a bank account in your home country on behalf of the company registered in Estonia is unlikely to be accepted. Especially without a prior track record.
Currently, there is a state fee of 190 € for company registration in Estonia, paid in advance. If you complete the registration process through LeapIN, no additional fees apply. In addition, opening an bank account for your company in Estonia is free of charge (e.g. by LHV bank). You can pay the share capital from a personal bank account (in your home country) or as a cash deposit.
Estonia Welcomes Foreign Startups and Startup Employees
As of January 18th, 2017, the Estonian Aliens Act includes an exemption making it easier to obtain a visa. This is called a "Startup visa". Making it easier for non-Estonia's to relocate or set up a company there. Also enabling all startups registered in Estonia to recruit people from outside the EU.
The startup visa gives foreign teams the opportunity to easily settle in for up to a year-long stay. If they want to stay longer they'll have to apply for a startup permit which can provide up to five year stay permit. And bring their family and friends along too.
For startups already active in Estonia, tapping into talent pool from outside the EU will become more viable. Employees select a 3 or 12-month working visa or an even permit for up to five years. Startups can employ overseas workers without having to meet the current salary requirements. And without any consent from the Estonian Unemployment Insurance Fund.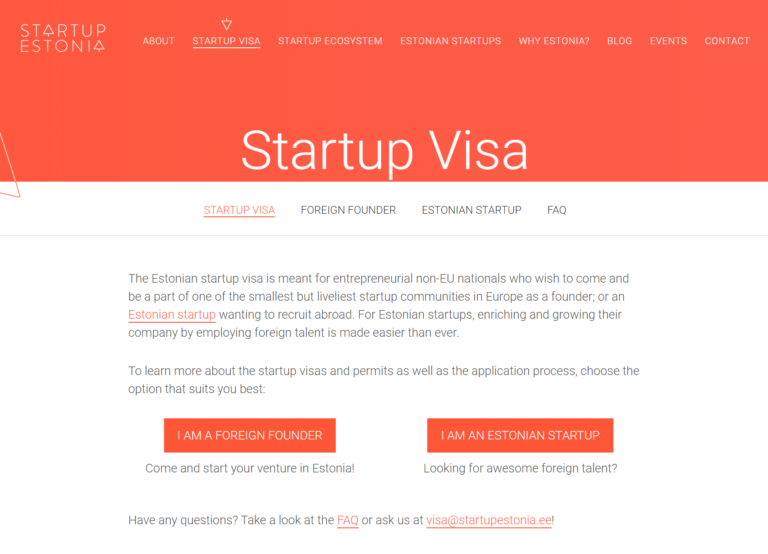 Applying for a Startup Visa
The application process starts by submitting your business idea via the Internet to an expert panel. The expert panel, consisting of the Estonian startup community, will assess your idea. Within ten days they will decide. If they think it has potential, you will get a visa to come to Estonia getting a chance to make a business out of your idea.
You can prolong visa and in the long run, you can even be eligible for a permanent residence permit. There is also a possibility to apply for the same visas for your further employees.
The ease of incorporation really helps to facilitate the startup scene. Given that it takes "just five minutes" to register a firm in Estonia.
Estonia's Startup Scene
As a result of these opportunities, the Estonia's startup scene is booming. According to a recent World Economic Forum (WEF) report, Estonia is the most entrepreneurial country in Europe. They include analysis of "intrapreneurs" who formulate and implement new ideas within organizations.
Indeed, Estonia has become a place for developing, testing and bringing to market innovative digital solutions. 20% of total exports now are in the information and communication technology (ICT) sector. Roughly 90% of all startups in Estonia are in the very early – prototyping, seed – or early stages of development.
The number of people employed in Estonian startups is growing rapidly hiring 3500 people at the end of 2016. About 3/4 of all people employed by the Estonian startups work in Estonia.
2016 turned out to be a record year with 102,5 million euros attracted by the Estonian startups. It made 2016 the most successful funding year for Estonian startups up to date.
Europe – Easy Place for Startups
Right now European cities are trying to attract as many startup founders as they possibly can. Startup growth is highly dependent on the access to resources. These resources might or might not be available in the city where a startup idea is born. Raising capital and acquiring talent can be limited. Or founders might have difficulties to get access, even with available resources. Regularly, cities try to convince startups by quoting their strong economic position and industry presence. Take a look at Europe's startup heat-map and see London, Berlin, Amsterdam and Barcelona as hot spots.
Europe has a very diverse startup ecosystem which demands mobility from founders and investors in order to get the optimal mix of ideas, talent, and capital together in the right spots at the right time.
Nearly 80% of European founders formed their startups at home. Surprisingly low rates of founders from the same country is in Greece and Belgium, lower than one-third. The highest share of non-EU founders is in Poland, 33.3%. While Germany showed the highest rate of founders who indicated that they are citizens of their startup's home country.
An Estonian Startup is Building the Next LinkedIn
Communication and social media platforms are usually the first in leveraging new and emerging technologies. The same is now happening with e-Residency. The first private sector startup to fully embrace the e-Residency program is eResNetwork, a business network where every user is a governmentally-verified person with a legitimate name and legal identity.
"We believe that in future every person on the Internet will be identified with their digital ID-card. And will be using web services with his or her real name" – sais Erik Ehasoo, co-founder of eResNetwork.
eResNetwork is tackling with the biggest problems of the web – security and identification. Currently, both problems cost Google, Facebook, LinkedIn, Airbnb and other web platforms billions of dollars annually.
The eResNetwork team believes they will become the next Linkedin. According to Ehasoo, Linkedin is rapidly becoming a mess of a marketplace for businesses. It suffers from too much spam and irrelevant information and fake users who create fabricated and inflated interests.
eResNetwork will work to expand into the wider business community and mainstream markets, starting with a niche group of a visionaries, business leaders, and digital nomads. They offer different cloud services such as a secure, universal log-in and spam-free platform messaging. Aiming to change the way business work on the web.
It's Not All About the Money
It's no surprise that many of the world's leading investors have found their way into Estonian startups. They have shown confidence in the global village of startups and innovation. Venture capital companies such as Square Ventures, Bessemer, and index Ventures, as well as renowned investors like Peter Thiel, Andreessen Horowitz and many others have already invested in Estonian startups. But it's not all about the money.
There has to be something more than just talent, ideas, supporting government programs, grants and venture funding that help to develop great ecosystems. Experience. Hard and even impossible to accelerate. It takes a lot of time and patience to build it but it's a solid and inevitable cornerstone of any healthy ecosystem.
Do you want to quickly test your hypothesis and need a legal entity to support your new business? Estonia is probably the best place to do it.
"In every port in the world, at least two Estonians can be found," said Ernest Hemingway.
Clearly a global mindset is in the DNA of Estonian entrepreneurs. Small wonder, then, if you find an Estonian entrepreneur in every tech hub.