Managing a blockchain development team that's hundreds of miles away from you is not an easy task. These teams often consist of 10+ professionals, and it's up to you to ensure that your cooperation with the team brings the best possible results.
One thing is certain — the collaboration won't be smooth from the start. There will be dozens of challenges along the way you'll have to discuss and overcome. You'll sometimes get stuck in a trial-and-error loop, and that's something that needs to be addressed if you want to minimize it in the future.
However, these are all small challenges you can communicate and settle right away. But what about the big ones?
Outsourcing blockchain development will be smooth once you understand how to solve the following five issues:
Frequent changes in the team working on your outsourced development project;
Losing key project knowledge;
Different cultural and business values;
Poor communication between you and the team;
Your tools and coding practices differ from the tools and methods of the outsourced team.
Let's address each of these issues individually and (try to) provide adequate solutions to them.
Frequent Changes in the Team
IT specialists are on demand — especially blockchain professionals. With few of them available, they are likely to change companies several times before they settle for the one they like.
Therefore, if you outsource your project to a blockchain development team that's being constantly reshaped, you'll have to be prepared for some bumps on the road. If the company you're working with has to go through onboarding and orientation processes too often, you'll be the one to suffer the consequences.
What's the solution to this? You should check a couple of things before partnering up with a blockchain development company. The ones that provide comfortable working conditions and fair compensation are likely to have fewer changes in their teams.
Ultimately, it's the employees' happiness within a group that counts. If the company is working on building their team and provides professional growth opportunities to each team member, that's usually a good sign.
Losing Key Project Knowledge
Transferring essential knowledge about the project can happen on several occasions. For example, knowledge can be transferred from the client to the vendor or from one team member to another. If anything is lost during that process, that could result in serious setbacks that are going to cause further delays. Moreover, unshared knowledge can cost you money.
That's why it's extremely important to check whether the outsourced team has an established plan for knowledge transfer. It's always useful to analyze how fast your outsourced team can understand your idea or product, set up the necessary processes, and begin working on your product.
Some of the established routes for knowledge transfer include providing adequate documentation. However, a good outsourced team usually doesn't settle for that. They often engage in Q&A sessions, one-on-one meetings, live training, and more to ensure that key knowledge is not lost in communication.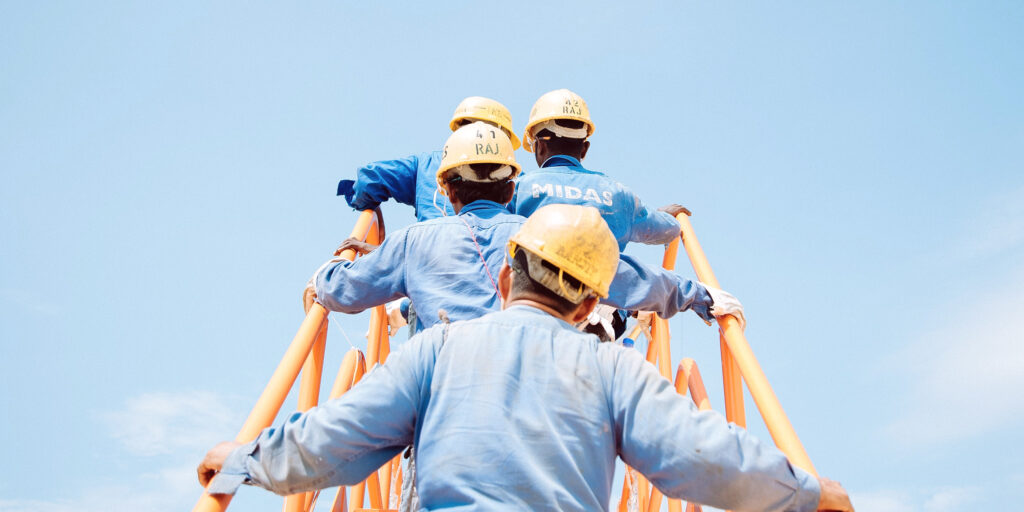 Not Sharing the Same Values
Before you outsource your blockchain development project, you should be aware that you'll be working with people from different cultural backgrounds. This often results in different business ethics, which can be the leading cause of many setbacks if you don't understand your outsourced team.
For example, some cultures require more guidance, while others are eager to take more responsibility. Although western companies looking to outsource blockchain projects might prefer the latter, some Asian firms would rather work with teams they can monitor and check on a regular basis.
Companies in the West, for example, love the corporate culture of the Balkans as it is somewhat similar to the ones in the West. Blockchain developers from Serbia, Croatia, Bosnia, and other ex-Yugoslav countries are usually open-minded toward other cultures. Many IT companies in the Balkan area consist of teams that specialize in outsourced projects.
Poor Communication
Communicating your ideas clearly and transparently is imperative when outsourcing a blockchain project. This applies both to the client and the vendor — both sides need to know how to communicate and express their needs and intentions.
However, that can be challenging if one side doesn't speak the language fluently. No matter how good your outsourced team is, you'll have to be extremely patient if they are not proficient in your language.
The first thing you need to make sure is that the team is proficient in English. Moreover, you should use some efficient tools of communication that can be accessed by all team members, ensuring you're all on the same page.
Even so, communication comes in many shapes and forms. That's why it's also important to insist on communicating outside the tools you use on a daily basis. Make sure that you organize regular stand-up meetings, retrospective meetings, and even team building activities if needed.
Also, paying frequent business visits to the city of your outsourced team is helpful — it will help you establish a closer bond with them, which will consequently lead to even better communication.
Different Tools and Different Coding Practices
You need to make sure that you and your outsourced team are on the same page when it comes to using tools for blockchain development (or any other kind of process, for that matter).
As for coding practices, they might not be what you expected, but you have to make sure that the team you're outsourcing your project to will be able to meet some universal coding expectations. For example, they should be able to detect bugs early on, reduce downtimes, quickly resolve code integration issues, and so on.
Conclusion: Choosing the Right Team Requires Time
Whether you want an outsourced MVP development team or you're looking for someone to execute your idea from start to finish, you have to take your time to make the right decision.
Now that you're familiar with the possible pitfalls, you can make the right inquiries when talking to the team you're considering and make conclusions on your own.